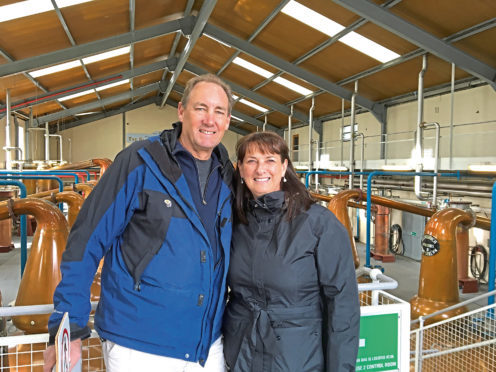 A north-east teacher is to leave the UK after her husband was refused a visa.
A petition was launched to help Dawn McGuire Reeves, 55, after her Canadian husband Craig's application for a spousal visa was refused in December.
The pair took an adjournment to buy time but, even after intervention from MP Andrew Bowie, the decision was upheld and Craig, 60, will be asked to leave the country.
Dawn, who moved to Alford in August with Craig, said: "We sought legal advice and were advised Immigration would probably not budge in this decision.
"It was really hard and I couldn't really talk to anyone about it for a few days after we found out. Craig is angry and upset, but hurt more than anything."
In her current role Scotland-born Dawn helps children with additional support needs at a number of Aberdeenshire schools.
However, in preparation for her husband's departure, Dawn has handed in her notice.
She said: "I'll be staying until the end of term.
"Handing in my notice was very hard, but everyone in the school was really lovely about it.
"I'll just have to try to find a way to ensure the children don't feel abandoned when I leave."
Mr Bowie said: "We tried everything possible and it's a sad situation we've found ourselves in.
"I understand the minister's decision because there's a technicality problem at the start of the application. It does seem counter-productive, however, that we aren't able to keep a teacher when the north-east is crying out for them."
Dawn, who plans to return to her former work as a school inspector in Canada, felt that the rules of the application process were not clear enough.
She said: "Our case obviously wasn't judged on merit.
"It was based on a technicality."
Sheena Lawson created the petition for signatures after her son received Dawn's care in school.
She said: "I have not really digested the news.
"I'm just absolutely devastated."