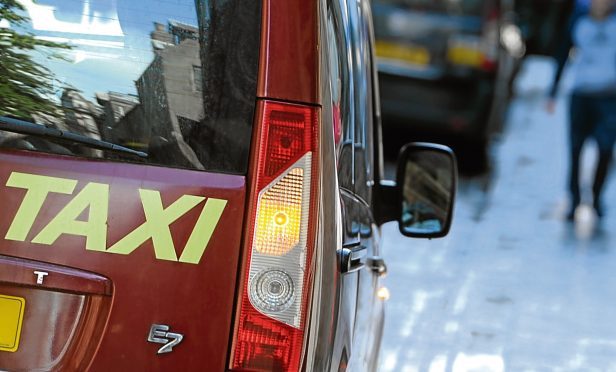 Aberdeen is not as expensive for taxis as people think, according to the managing director of a city firm.
Recent research has ranked the city 248th for taxi fares out of 366 councils in the UK.
The research, by Private Hire Taxi Monthly, is done on a monthly basis and compares fares for a two-mile journey by local authorities based on four passengers.
According to the Hackney Taxi Fare Table for September 2017, Aberdeen comes out at £5.40 for a two-mile journey.
Each of the local authorities are also compared from when they last had a tariff increase.
According to Aberdeen City Council's website you are £2.40 for the first 950 yards and are charged 20p for every additional 180 yards.
Extra charges apply depending on the time a taxi is booked in Aberdeen.
The surcharges include an extra £1 charge after 10pm Monday-Friday and £2 between 2am and 5am on Saturdays and Sundays.
The charges came into effect in January.
Russell MacLeod, managing director of Rainbow City Taxis in Aberdeen, said he believed the table dispelled the myth that the Granite City was expensive.
He said: "I am probably biased but I think the fares in Aberdeen are reasonable and are not as bad as people think they are.
"I think we are doing quite well when you compare us to other places."
Aberdeenshire ranks 119th on the list with a tariff one charge of £6 for a two-mile journey.
Neither Aberdeen nor Aberdeenshire come close to the top 10, with Luton Airport the most expensive for a two-mile journey at £9.20.
The highest taxi fares in Scotland are from East Lothian Council which is £6.80 on the Hackney Taxi Fare Table.
Aberdeen came in cheaper than Dundee, Edinburgh and Glasgow according to the table.
The debate about taxi fares in the city resurfaced when it was revealed in the Evening Express that Uber was looking to come to Aberdeen to start up its service.
Already available in Glasgow and Edinburgh, the firm allows customers to book a private hire car using an app.
The firm has lodged plans with the council to create an office on the city's Berry Street, just off Gallowgate.
Uber, a cashless service, is all done via a smartphone app where passengers are provided with information on their driver including make and model of their car and are able to track them via GPS.
Russell added: "The debate about fares has flared up again due to Uber looking to come into the city.
"They work on a supply-and-demand basis so if the demand is high then the prices can go up.
"Each of their drivers will need to be licenced and pass the knowledge test so when they set up they'll have to have drivers who already have got a licence."
He added: "It won't really change much there as it will be the same drivers."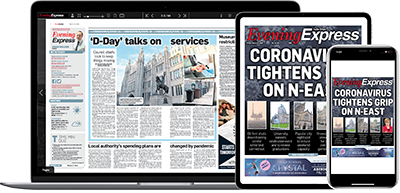 Help support quality local journalism … become a digital subscriber to the Evening Express
For as little as £5.99 a month you can access all of our content, including Premium articles.
Subscribe