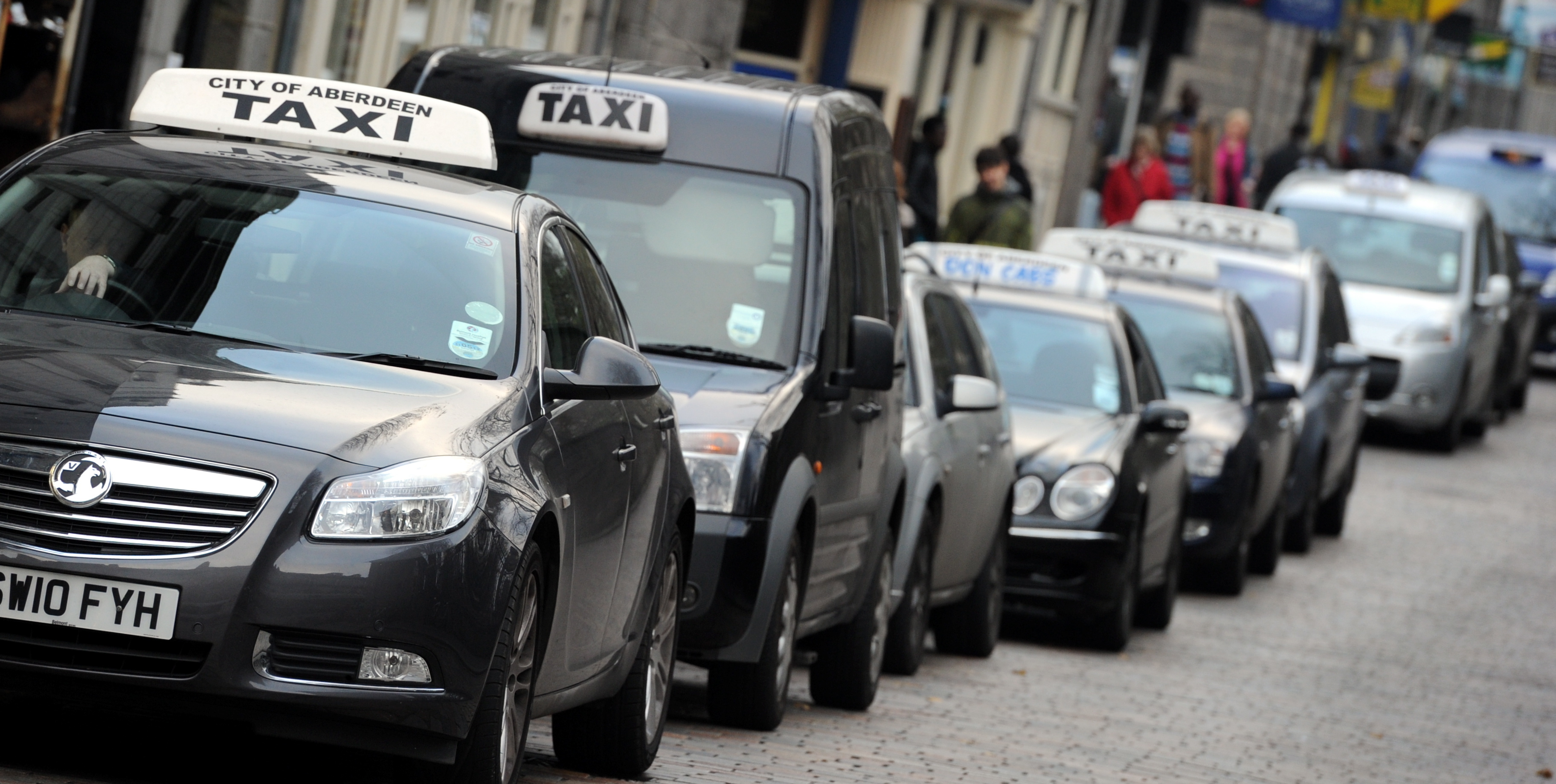 A call has been made to increase the number of taxi ranks in Aberdeen.
Gordon Anderson, who represents Independent Drivers on the city council's Taxi Consultation Group, said the trade has campaigned for many years about a lack of space at ranks.
He said: "It's been brought to a head again.
"Drivers are getting fined for going over the end of the rank.
"There's nowhere else to go other than drive round and round.
"There just isn't the space for taxis to sit and they need to be in places where the public can access them."
He said some of the ranks aren't being used because they are located in side streets which the public don't know about.
Graeme McColl, chairman of the Aberdeen Taxi Group (ATG), told members they have been "going round in circles" with the issue.
He said: "We have never, ever been given more.
"We asked for space outside the old Bon Accord Baths but every time we suggest something it's just no and it's always down to people being notified and people saying no.
"There's no point sticking a rank in somewhere where no one is."
Councillor Aileen Malone said it was important for the taxi industry to feed in with suggestions for rank locations.
She added: "You have got to come forward with the places you think and then we will discuss it with roads and they can come forward with why none are suitable or why certain ones can be discussed."
The group agreed to request the council's licensing committee carry out a review of taxi rank spaces and put it out to consultation.