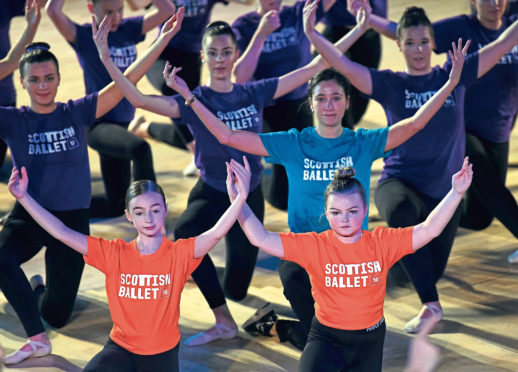 Talented Aberdeen dancers paid a moving tribute in memory of their teacher with the help of Scottish Ballet.
Students from Academy Street Dance Studio, some as young as three, took to the Beach Ballroom's stage yesterday to make Jemma McRae's wish a reality.
The 43-year-old, who ran the school, passed away earlier this year after battling breast cancer.
Before her death, Jemma had one special request for her students, after spotting a Scottish Ballet campaign to make the wishes of five people come true.
Jemma's was for her students to be taught by the professional dancers and to create a unique performance to coincide with the show Spring!
Scottish Ballet dancers have been working with 85 students from the studio, including Jemma's nine-year-old daughter Izzy, since Wednesday to create a special five-minute celebration of Jemma's work as a teacher.
The performance, which brought many in the audience to tears, was selected choreography from the ballet Elite Syncopations.
Young dancers donned colourful shirts with the words "In memory of Jemma McRae" printed on the back. Gillian Stuart, longtime friend of Jemma's and teacher at the dance academy, gave a moving tribute at the end of the show.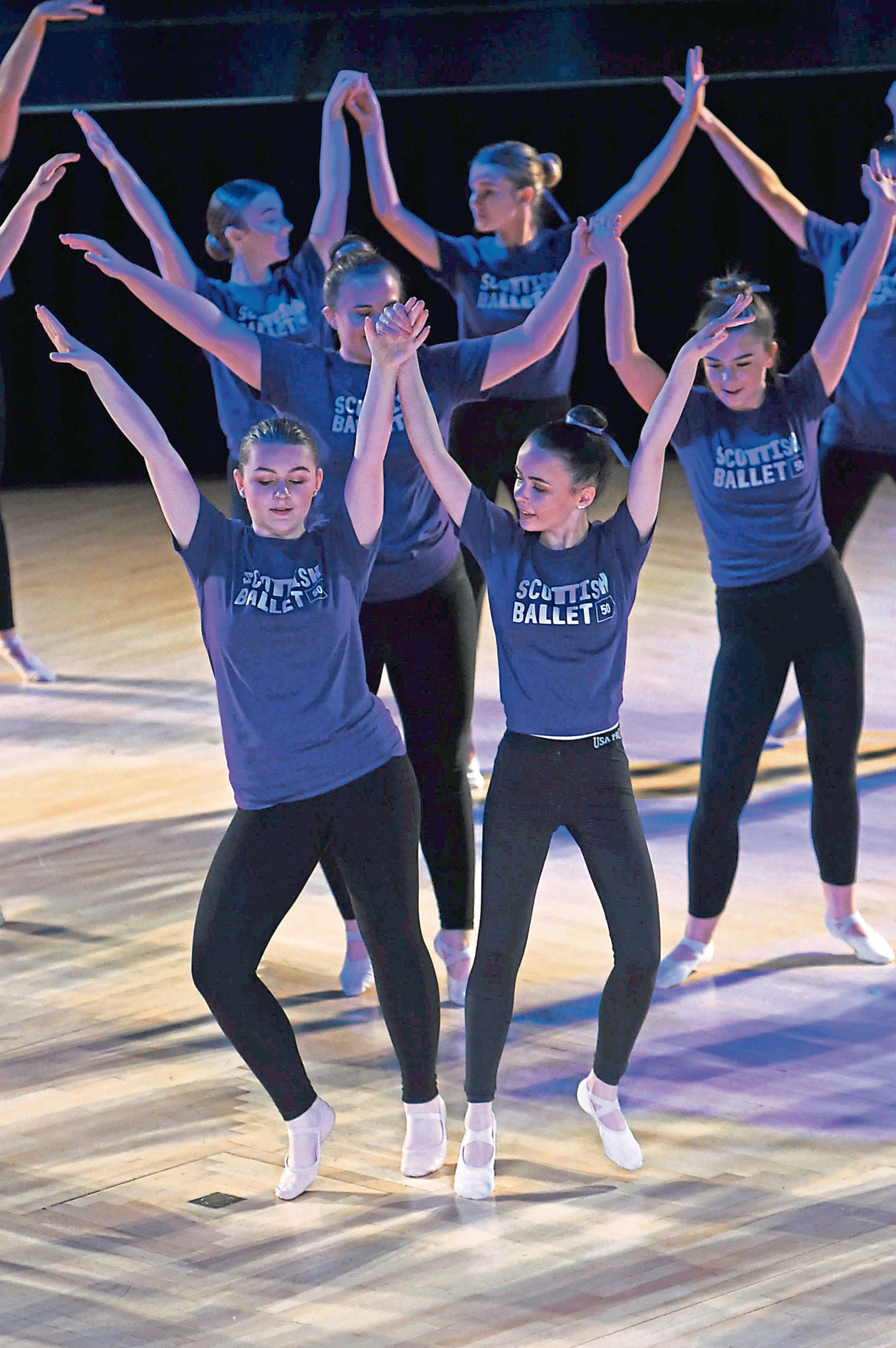 Standing next to co-teacher Joanne Milne, Gillian said: "Jo and I would like to express our appreciation to the Scottish Ballet for making Jemma's dancing wish come true.
"The preparation, hard work and dedication from the Scottish Ballet team have successfully inspired each and every pupil – and they all had an absolute ball.
"Jemma's little girl Izzy and the pupils at Academy Street Dance Studio – known as Jemma's extended family – have gained so much from this experience and are extremely privileged to dance with a wonderful company like Scottish Ballet.
"On Thursday January 17, Jemma put on her ballet shoes for the very last time.
"But in true Jemma style, she surprised all her students with BBC TV cameras and Scottish Ballet bursting into the room.
"Jemma wanted to give every pupil and every parent something spectacular to look forward to as a thank you for their continued support over the years.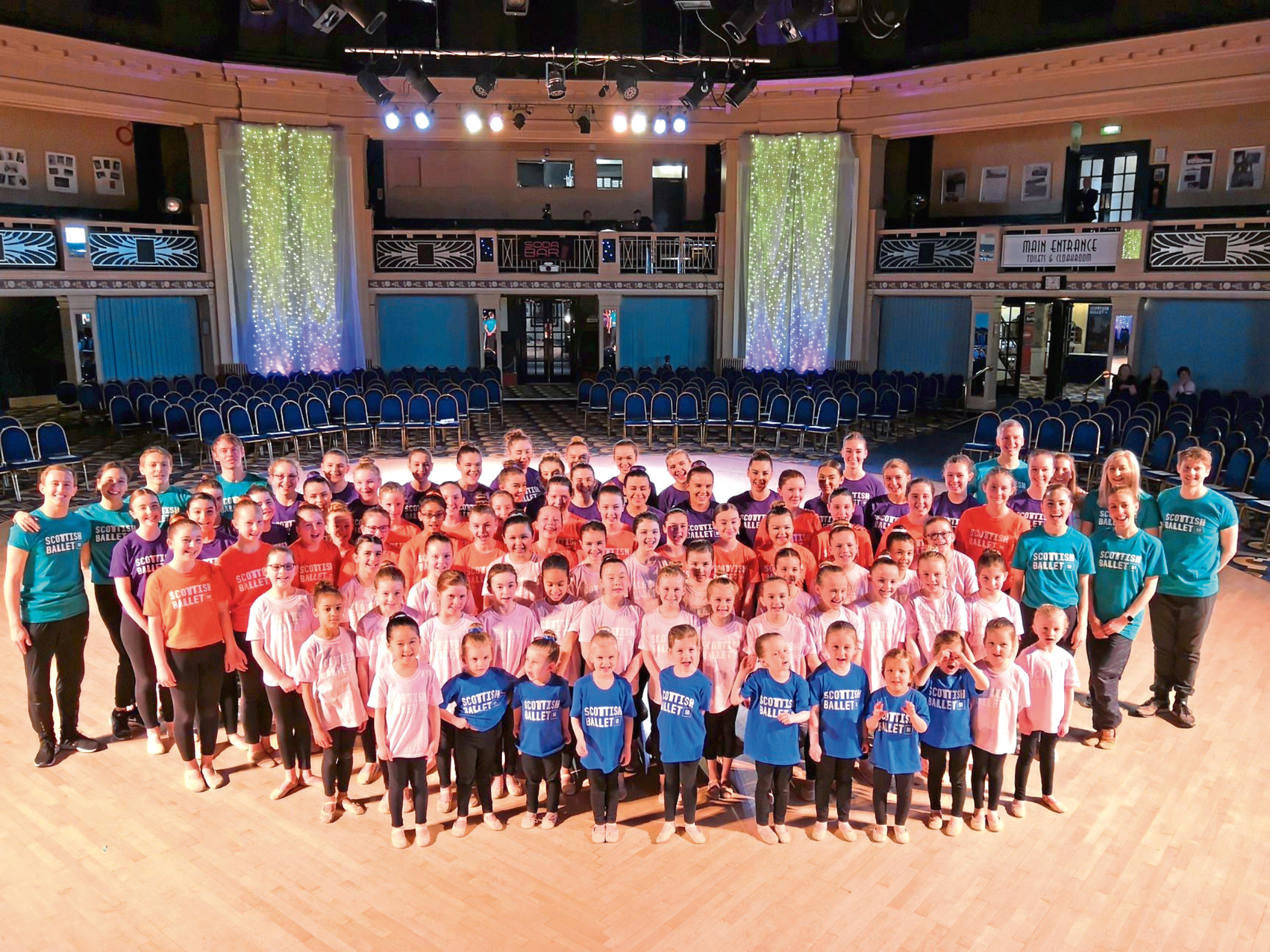 "I'm sure you will agree that granting Jemma's wish has been filled with every emotion imaginable as we all wish she was here with us today."
Jemma's mum Marlene said: "Jemma's wish was to thank the pupils of Academy Street Dance Studio and their parents for their continued support during her illness. The children would certainly have made her proud today.
"We are so grateful to the Scottish Ballet for giving up their valuable free time, spending it with the children and producing an amazing tribute to Jemma".
The youngsters were invited to watch Elite Syncopations' dress rehearsals to get an insight into the production.
They also had the opportunity to watch the company perform the show before it opened at His Majesty's Theatre on Thursday evening.
---
---
Christopher Hampson, CEO and artistic director of the Scottish Ballet, said: "What we have experienced in granting Jemma's wish is that we have grown to learn about her legacy and her life.
"She was somebody that was obviously an inspiration to a great many people and it is very evident that she made a real impact in the community in Aberdeen.
"Jemma has shown that dance matters, dance can change lives and dance can celebrate a life."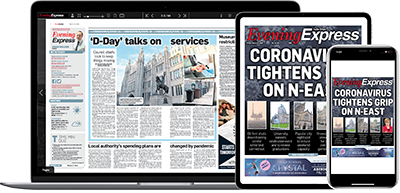 Help support quality local journalism … become a digital subscriber to the Evening Express
For as little as £5.99 a month you can access all of our content, including Premium articles.
Subscribe