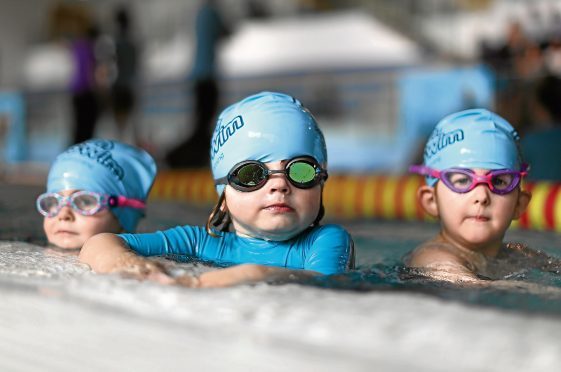 Children in Aberdeen have participated in a swimming lesson scheme.
More than 50,000 Scottish children – including hundreds from the Aberdeen area – are benefitting from potentially lifesaving swimming lessons during the first six months of a partnership between Scottish Water and Scottish Swimming.
The Learn to Swim programme has been adopted across Scotland and reaches to Aberdeen in the east and to the Western Isles in the west.
Duncan Scott, 20, who has World Championship and European Championship gold medals, said: "To have reached 50,000 kids already is simply brilliant. This is a great start and long may it continue."
Earlier this year Scottish Water agreed to partner with the programme for three years, essential backing that will allow it to reach every corner of Scotland.
Dianne Breen, Aquatics Aberdeen manager, said: "The scheme's main aim is to teach children and adults to swim safely, giving them the opportunity to participate in an activity which can be enjoyed by people of all ages and abilities."
Brian Lironi, director of external communications with Scottish Water, said: "This is a brilliant scheme for us to be involved with in so many ways and we're delighted it is off to such an excellent start."