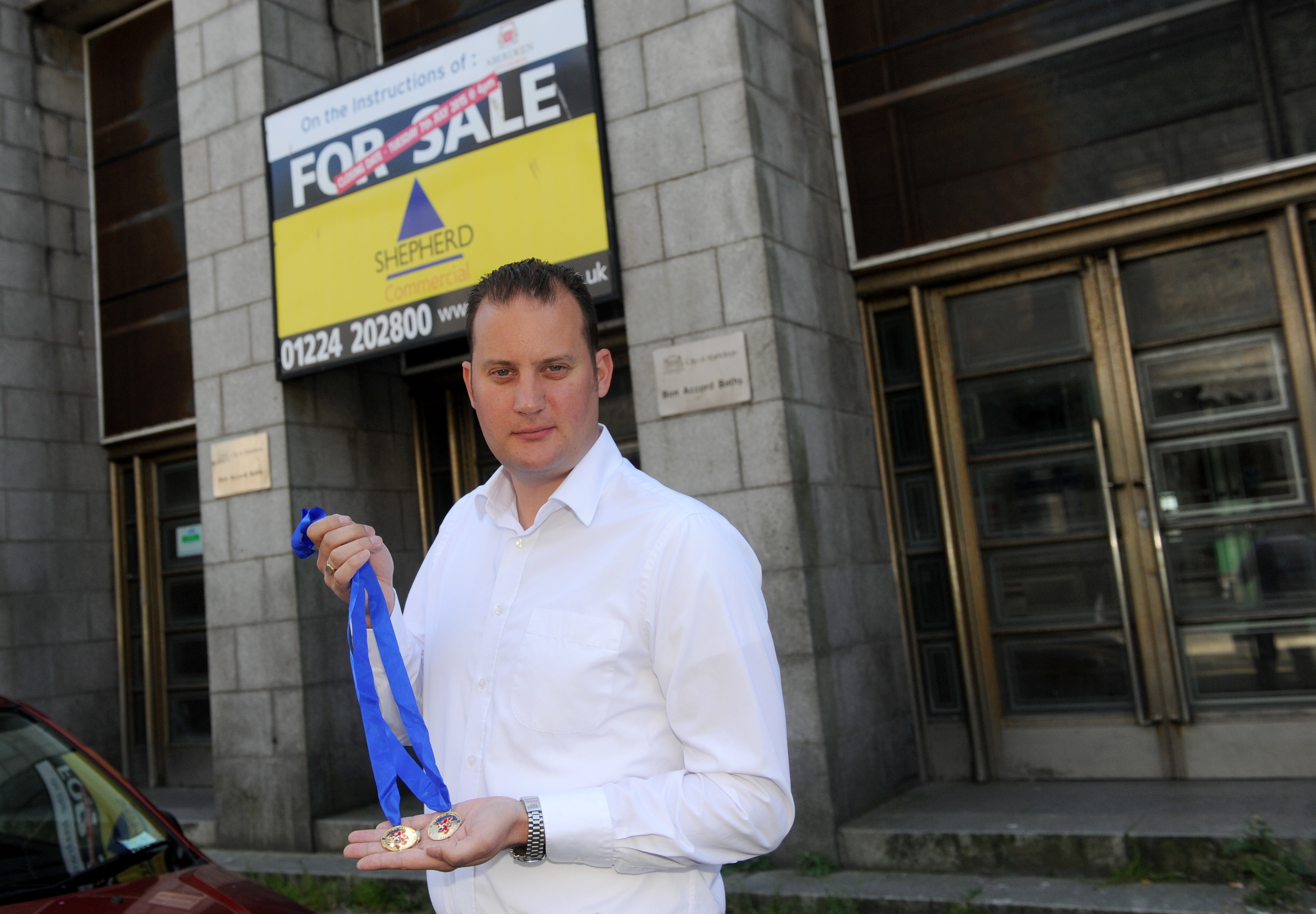 A FORMER swimming champion today said accessible facilities in the city centre are key to promoting sports in the North-east.
Steven Kidd has backed a bid to reopen Bon Accord Baths.
Bon Accord Heritage is leading the Save The Bon Accord Baths campaign, which is being supported by the Evening Express.
The group wants to raise money to renovate and reopen the facility as a community-run enterprise.
Steven first took up swimming at the age of six and competed at the baths aged 17, where he won the Scottish Open men's 200m backstroke.
He said: "I grew up in Bo'ness and had to travel 35 miles by rail every day to train for my sport. This was obviously very costly for my parents.
"A local pool with easily-accessible facilities is the key to providing successful sports people of the future.
Steven, a senior subsea engineer for SPD Ltd, added: "One of my crowning achievements was winning the Scottish Open men's 200m backstroke, beating Aberdeen's very own David Carry.
"I feel qualified to comment having been in probably every pool in every major city in the UK.
"The Bon Accord Baths is special and has architectural character and design, which created a cauldron of atmosphere. I'd love to swim there again."