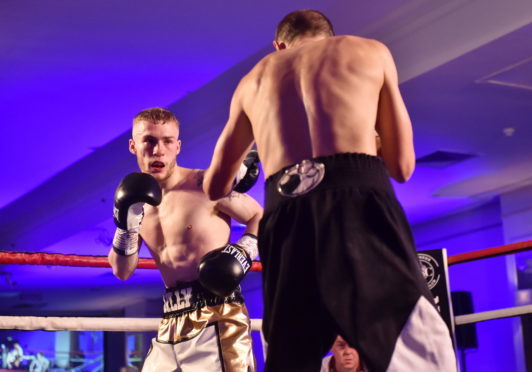 An oil and gas training instructor is preparing for his first title shot as a professional boxer.
In his day job, Billy Stuart works as a firefighting instructor at Survivex in Dyce.
However when he clocks out he trains as "Billy the Butcher", a superbantamweight fighter.
The 21-year-old from Macduff is undefeated in his professional career at 7-0, and will contend for his first professional title in Aberdeen next month.
He'll take on Dylan McDonagh on Saturday, May 4th at theAberdeen Treetops Hilton for the BUI Celtic title.