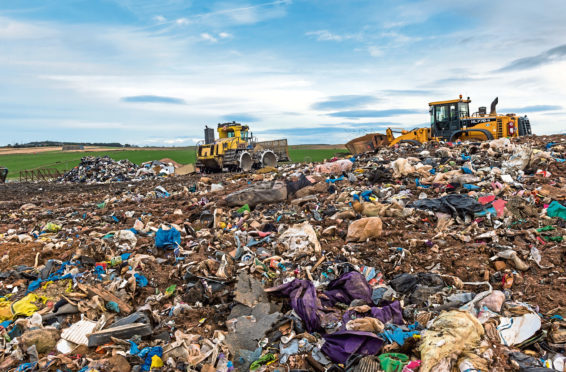 A recycling survey has shown a big majority of people are using food and other recycling facilities – but still need their regular rubbish bins.
Aberdeenshire Council's Big Recycling Challenge Survey, run in February, received 3,923 responses.
It gathered information about Aberdeenshire residents' use of waste and recycling services.
Of those who took part, 75% said they put their food waste bin out weekly, 19% said they never use their food bin and only 28% of respondents fully used their weekly food waste bin.
The results also revealed that 88% put their blue recycling bin out for collection every time and 90% put their landfill bin out.
Aberdeenshire Council's waste manager Ros Baxter said: "We're very pleased so many people took the time to give us their views on how Aberdeenshire can best tackle the really big challenges we all face in terms of recycling much more and sending less to landfill.
"Recycling costs significantly less than landfilling waste. Additionally, our area's recycling rate is only around 43.5%.
"If all recyclable waste was recycled effectively using existing services, our recycling rate could be well over 70%, saving lots of taxpayers' money, which could then fund other vital services.
"We know over half of the materials put into local landfill bins are recyclable through existing services – equating to around 30,000 tonnes of recyclable materials being sent to landfill at a cost of £3.5 million a year.
"We clearly have to make some changes and we are looking at a whole range of options – this survey was designed to give us as much information as possible to inform decision making."
The survey took place to help the local authority reach Scottish Government recycling targets.
Ms Baxter said: "A new recycling and waste strategy is being developed to ensure Aberdeenshire maximises the benefits from the waste it produces as a community.
"This will also help comply with new regulatory requirements banning landfilling of biodegradable waste by 2021 and work towards meeting reuse and recycling targets set by the Scottish Government – 60% by 2020 and 70% by 2025.
"A full public consultation on the new waste strategy will take place in the autumn."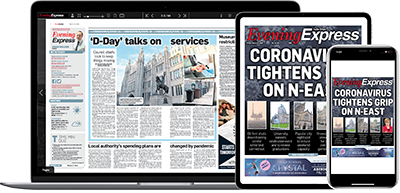 Help support quality local journalism … become a digital subscriber to the Evening Express
For as little as £5.99 a month you can access all of our content, including Premium articles.
Subscribe