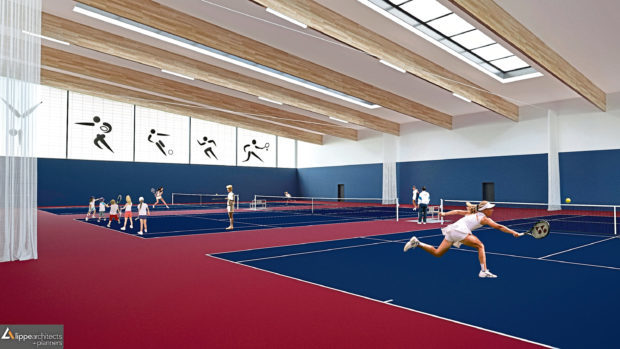 A north-east sport centre's survey to help secure a funding application to build three new indoor tennis centres has received more than 100 responses.
The Garioch Sports Centre is planning to build a three-court indoor tennis facility, which is expected to cost between £1.2 million and £1.6m.
The centre is looking to secure funding from Tennis Scotland to make the project a reality.
Garioch Sports Centre co-general manager Kevin Bonarius said: "We have identified a need for tennis facilities in our area.
"There haven't been indoor facilities in Inverurie for 20 years – the only indoor ones available are in Aberdeen. We were made aware of funding that is available through Tennis Scotland for 15 new facilities.
"After sitting down with the organisation and having a very productive conversation, we have decided to move forward with securing funding from them."
As part of the process, the group must give evidence that the tennis courts would benefit the Garioch community which has led to the creation of the survey.
Kevin said: "This survey will be invaluable in helping us prove the need for the three indoor courts. It gives us evidence of the demand for us to then present to Tennis Scotland."
Since launching two weeks ago, more than 160 people have answered the survey.
Kevin said: "There are 13 tennis clubs in Aberdeenshire so off the back of that it is clear enough that there is a demand.
"We see this as the perfect opportunity to encourage people to get involved with tennis in the north-east.
"There is a fantastic amount of interest in sport in Aberdeenshire and particularly in Inverurie.
"As well as focusing on tennis, we are always looking to bring minority sports to the forefront – whether it's squash, table tennis and others. We're very excited for the future of the centre and receiving funding for these courts would be a great first step as we continue with our development."
To take part in the survey visit bit.ly/2LH72GC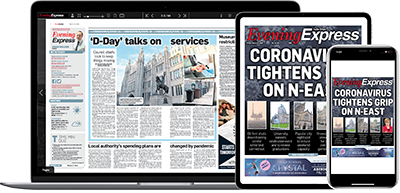 Help support quality local journalism … become a digital subscriber to the Evening Express
For as little as £5.99 a month you can access all of our content, including Premium articles.
Subscribe