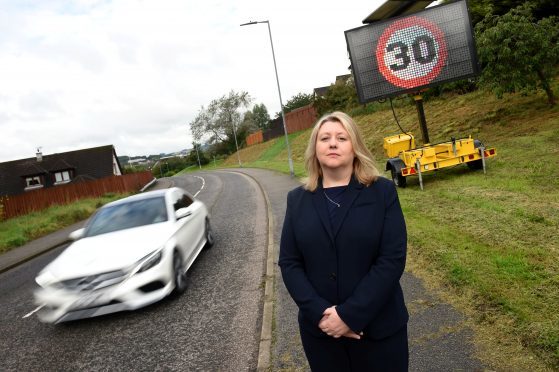 An Aberdeen councillor has urged motorists to stick to the speed limit on a busy road after new figures show many drivers flout the law.
Police surveyed Laurel Drive in Danestone using a radar recorder to measure the speed, volume and lengths of 858 vehicles using the road between the hours of 8am to 10am and 3pm to 5pm.
Separate data showed 15% of motorists driving between August 12 and 18 reached speeds of up to 37.25mph on average.
Police conducted the survey after Councillor Gill Samarai reported her fears drivers in the area were not complying with the 30mph speed limit.
Despite 145 pedestrians recorded using the road, it was determined using traffic equations that the results of the survey fell below the threshold for the installation of a pedestrian crossing facility.
She said: "With the opening of Diamond Bridge, I think drivers have either forgotten or aren't aware that the speed limit is 30mph.
"Whatever the reason is, though, it's putting people in danger including those that go along or across Laurel Drive as part of the school run.
"It's very disappointing that drivers are speeding along what is a route to Danestone school for many children."
Cllr Samarai, who represents the Dyce, Bucksburn and Danestone ward, now hopes to introduce a brightly lit sign on the road, to reinforce and remind motorists of the limit.
She added: "This sign should act as a reminder to drivers of what the speed limit is and that they should be adhering to that.
"With some luck we'll see speeds on this road brought back down and hopefully stay there."
Community Policing Team Inspector Gary Spark said: "We're aware of concerns regarding driver behaviour in the Danestone area and my officers have carried out local operations to tackle the issue.
"I would remind drivers that the speed limit on residential streets, including Laurel Drive, is 30mph and drivers should ensure they drive within the limits set."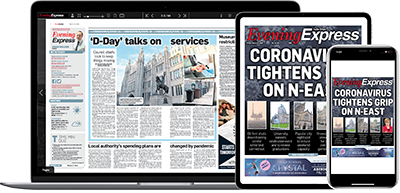 Help support quality local journalism … become a digital subscriber to the Evening Express
For as little as £5.99 a month you can access all of our content, including Premium articles.
Subscribe