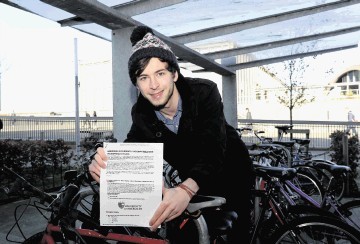 SAFETY fears and the attitude of other road users are barriers to cycling in Aberdeen, a study has found.
The new research sought opinions from cyclists, former cyclists and non-cyclists about biking.
The survey, entitled Is Aberdeen Currently Incompatible With Widespread Cycling? found 95% of those who don't cycle believe safety concerns are a barrier and 93% say the attitude of other road users puts them off.
Chris James, 22, of Froghall, led the study as part of his dissertation.
The University of Aberdeen geography student said the main results will probably not come as a surprise.
"What may be more surprising is some of the other, less visible factors that are at play here," he said.
"Time, money, and conflicts of interest are the biggest issues, as it is with almost any project the world over, be it cycling or otherwise."
Aberdeen City Council's transport and regeneration spokesman, Councillor Ross Grant, said: "The feedback this independent survey has had is broadly in line with our own which we received from responses to the Aberdeen City Council Active Travel Action Plan Survey.
"There have been increases of numbers of people cycling in the city and we are committed to continue improving the network to encourage even more people to cycle."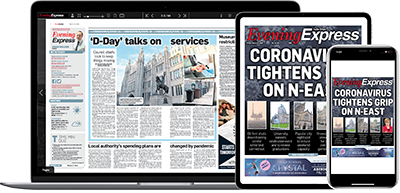 Help support quality local journalism … become a digital subscriber to the Evening Express
For as little as £5.99 a month you can access all of our content, including Premium articles.
Subscribe