Nearly 100% of respondents to a study have thrown their weight behind skate park plans.
As part of a feasibility study, 99% of people said they would be happy for the skate park to be built in Banchory.
The group behind the plans was given the green light in May to seek a lease for the land at Bellfield Park by the Marr Area Committee.
Due to the nature of the land, Banchory Skatepark Group (BSG) would need to gain a lease from a sheriff before starting to build.
BSG was tasked with producing a feasibility study as part of the application to the sheriff.
Russ Crichton, chairman of the BSG, said: "The feasibility study covered many areas but of particular interest was the community consultation.
"The consultation threw up a fantastic result and very supportive comments.
"Overall there were 531 responses with 99.3% support to a new skate park in Banchory.
"We are now completing the specification to issue out to Public Contracts Scotland to gather bids for the new skate park.
"We are also continuing to develop the design and preparation for our planning application which will take place in the next few weeks."
The consultation asked respondents 17 questions about the skate park, covering topics from the local need for the development to the possibility of a fee being charged for use.
If the fee were to be introduced, the report says, it may only be applicable at night, and will primarily be used to fund a "pay as you go" floodlight system.
Respondents decided £3 per hour was a fair price to charge for the lighting.
Almost three-quarters (72%) of respondents said that floodlighting should be part of the facility.
The cost of the project is estimated at £240,000, 25% of which will be matched by the Banchory Developers Fund.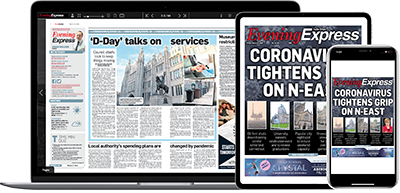 Help support quality local journalism … become a digital subscriber to the Evening Express
For as little as £5.99 a month you can access all of our content, including Premium articles.
Subscribe