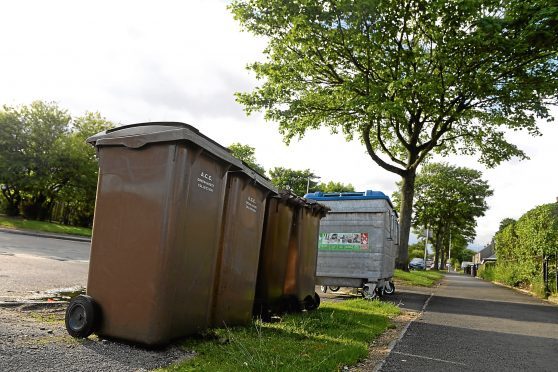 Council chiefs have apologised after delays saw residents' brown bins left uncollected across Aberdeen.
Aberdeen City Council has admitted there has been issues with the new bin collection arrangements, saying an increase in "uptake" meant crews were unable to complete their routes.
Brown bins, containing food and garden waste, have not been collected until several days after they were supposed to be.
The new system has been in place for the last three months, having started in March.
It is understood the issue happened at properties across the city, but the exact number of people who have been affected is unknown.
Aberdeen City Council is looking into the possibility of having more staff to deal with the issue.
A spokesman for the local authority said: "We would like to apologise to householders whose brown bins have not been collected.
"This has been due to a number of factors including the normal increase in participation at this time of year combined with the increased uptake due to recent service changes.
"This has meant the collections crews have been unable to complete their routes on the scheduled day.
"However, they have been going back to complete the routes a few days later, as soon as they are able to.
"We would advise customers who have not had their scheduled brown bin collection to leave their bins to await subsequent collection."
Around 70,000 bins were delivered across the city as part of the collection changes.
It saw all recyclable materials collected from a single wheelie bin, however, the brown bin collections for food and garden waste was to remain unchanged with the new system.
Councillor Yvonne Allan, convener of the communities, housing and infrastructure committee, said: "I have been contacted by members of the public who haven't had their brown bins collected for a number of days.
"I've spoken to the officers involved and it is due to a routing issue and they are asking people to please bear with them.
"There have been some teething issues with the new system for collecting the bins.
"I have been told that they are looking to get another lorry and more staff to deal with this issue and get people's bins collected.
"I can completely understand people are frustrated as with the nicer weather people are out cutting their hedges and the brown bin is being used more."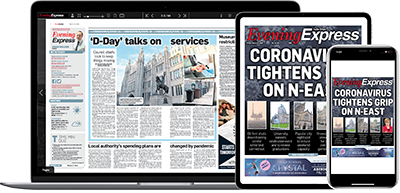 Help support quality local journalism … become a digital subscriber to the Evening Express
For as little as £5.99 a month you can access all of our content, including Premium articles.
Subscribe