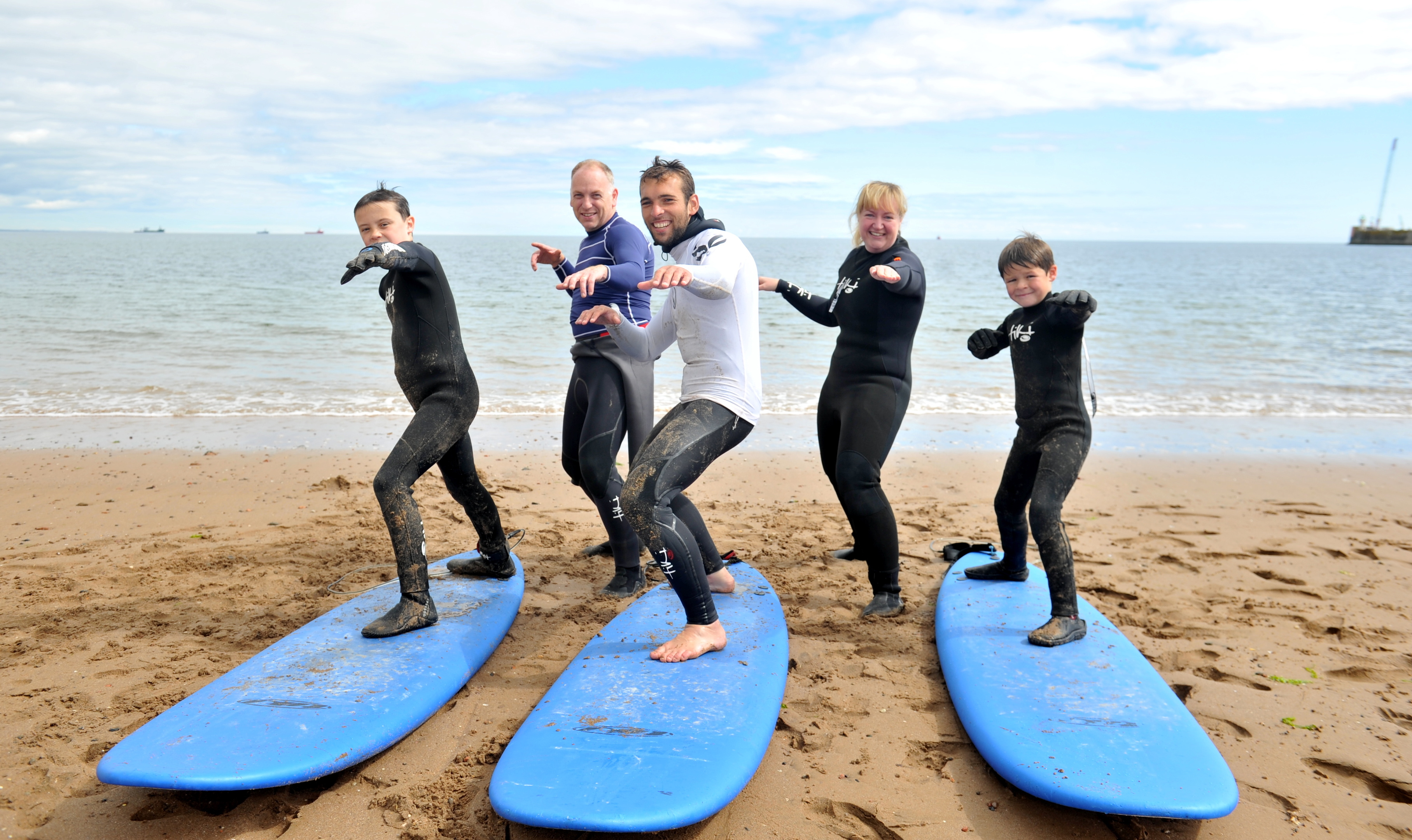 A mother was brought to tears after seeing her son take part in new surfing lessons for people with additional support needs.
Caroline Mutch, 41, of Westhill, found it difficult to contain her emotions as son Chris Grant, 11, enjoyed himself in the water at Aberdeen Beach.
The sessions, designed to gently ease kids and older people with extra support needs into surfing, were organised by two charities.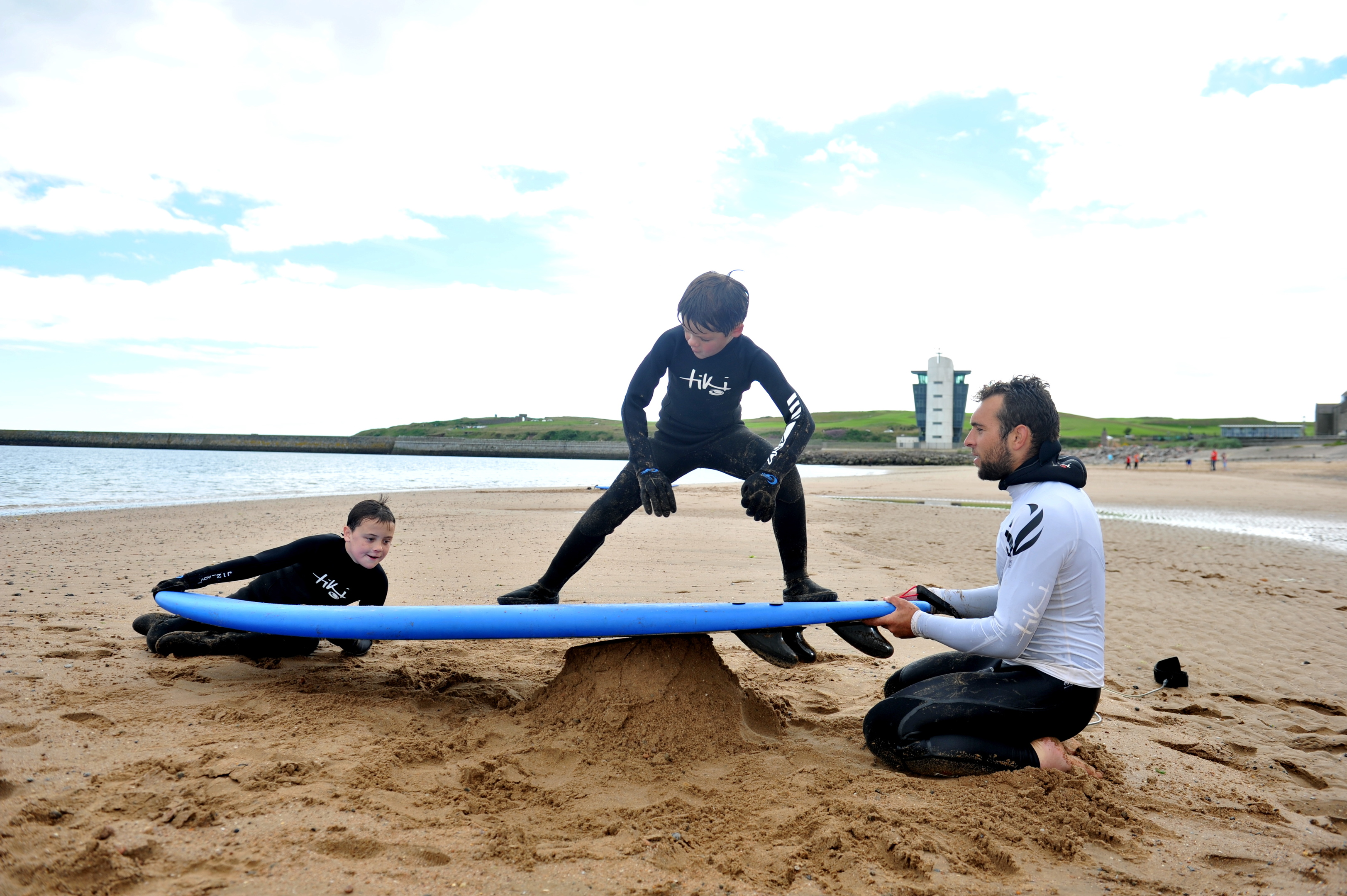 The classes have multiple benefits for the children, helping them with social and balance skills, as well as the freedom of the water having a calming effect.
Caroline, whose other son Matthew Grant, 9, joined his big brother for the lessons, said: "It's fantastic to see them out there.
"I'm quite emotional about it. It's good for them to be doing that together.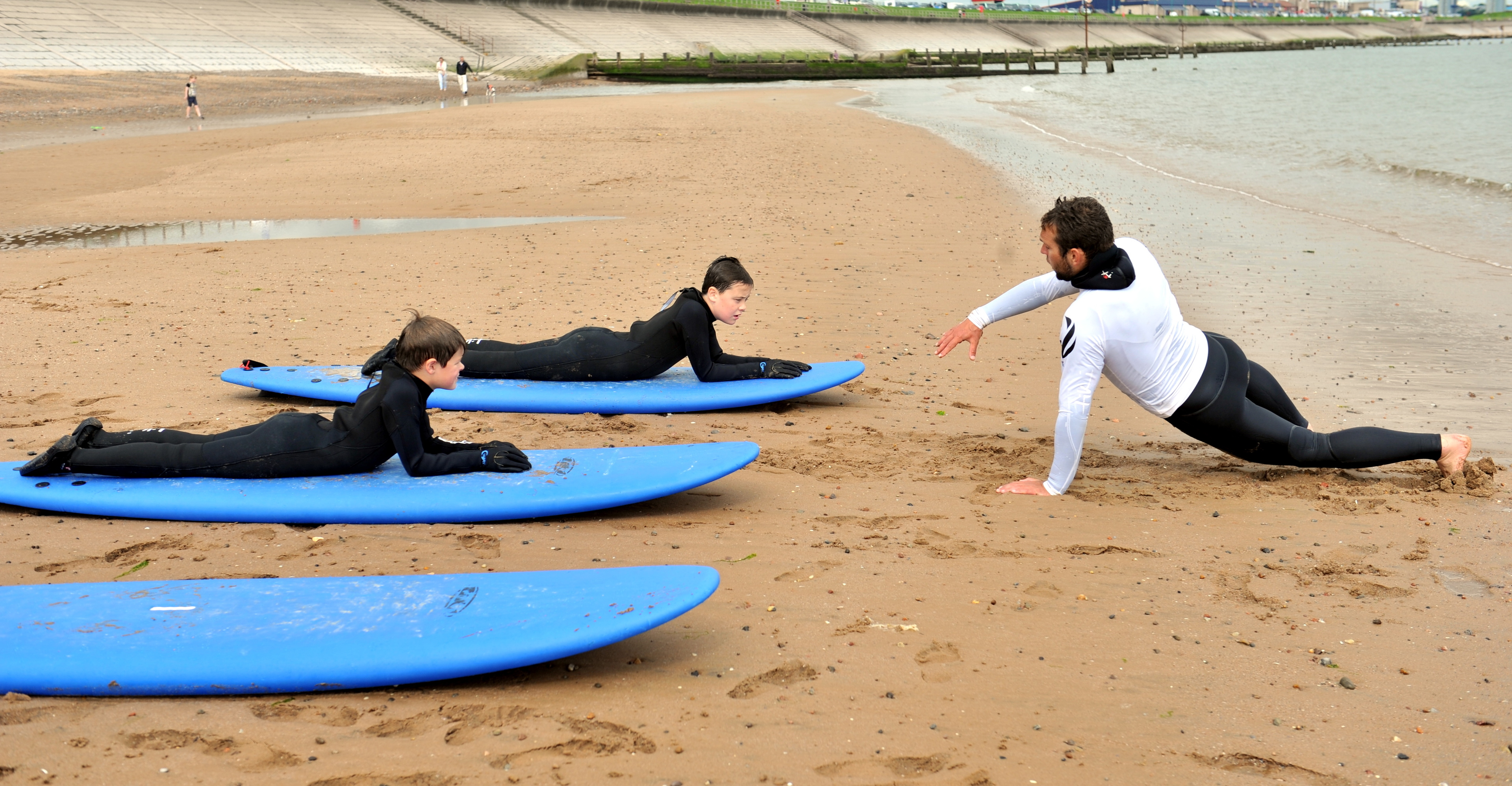 "It's giving him confidence – it's invaluable.
"His attention is much better – he's very focused out there.
"He's loving it."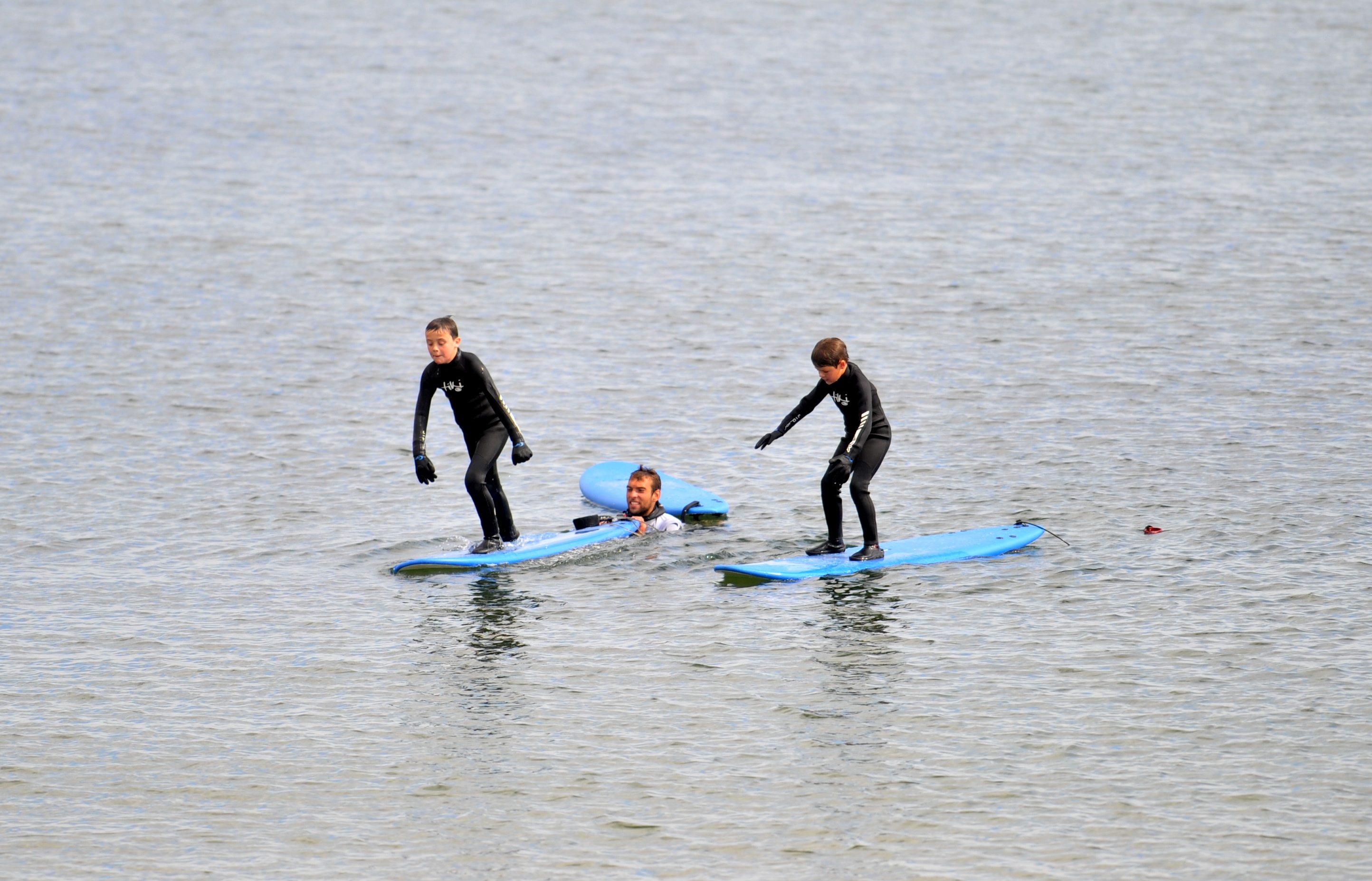 The class was not only beneficial for Chris, but for Caroline herself as well.
She added: "It makes you feel a bit more supported as well, knowing that there's other people there in the same situation."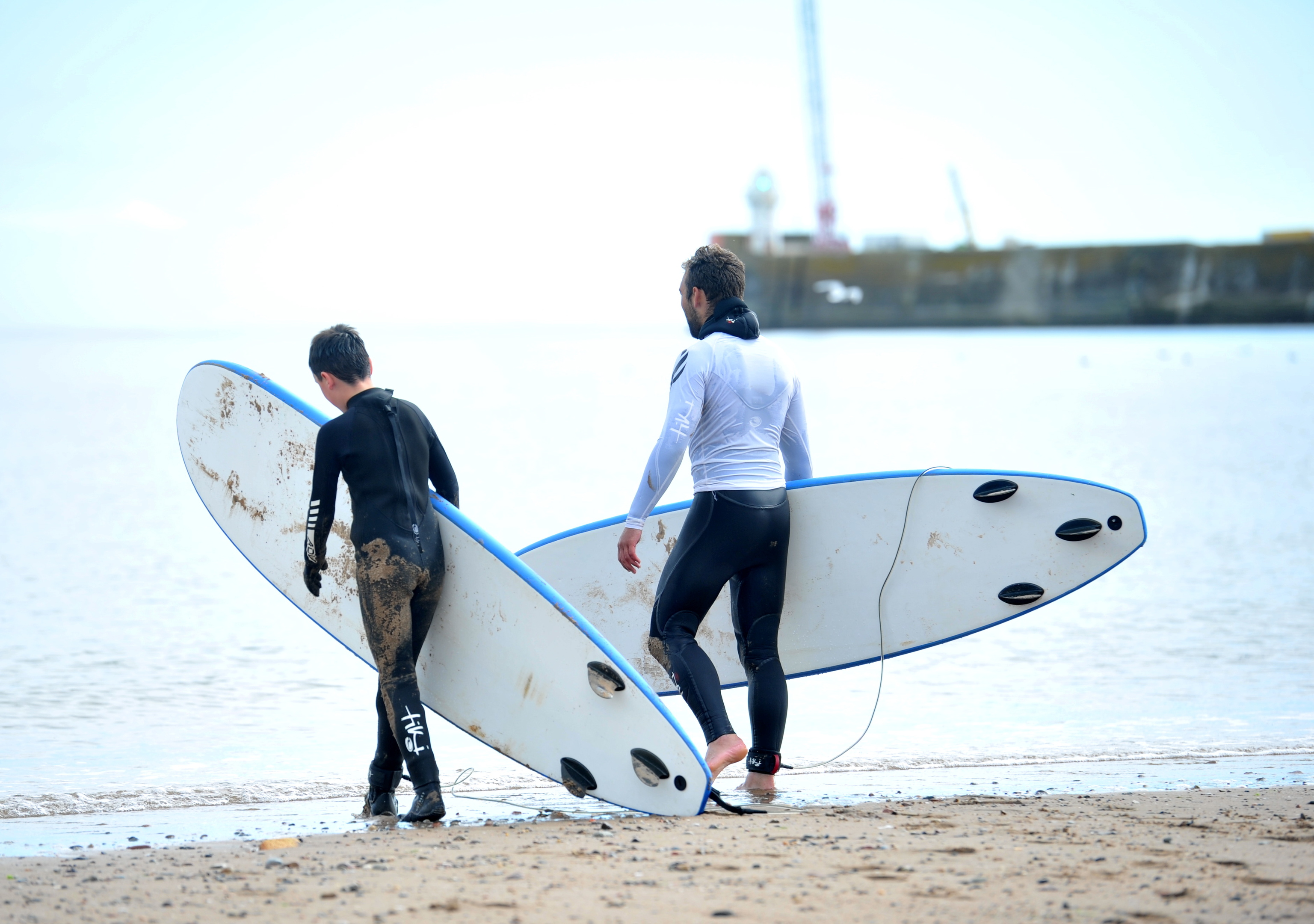 The two special surf sessions took place yesterday and today and were organised by charities Me Too! and Friendly Access.
Me Too! is a new magazine for people with additional support needs, as well as their family and carers, while Friendly Access supports making activities and locations more accessible for people with disabilities.
The two charities joined forces and drafted in Riding High, a firm with a record of working well with people with additional support needs, to put on the classes.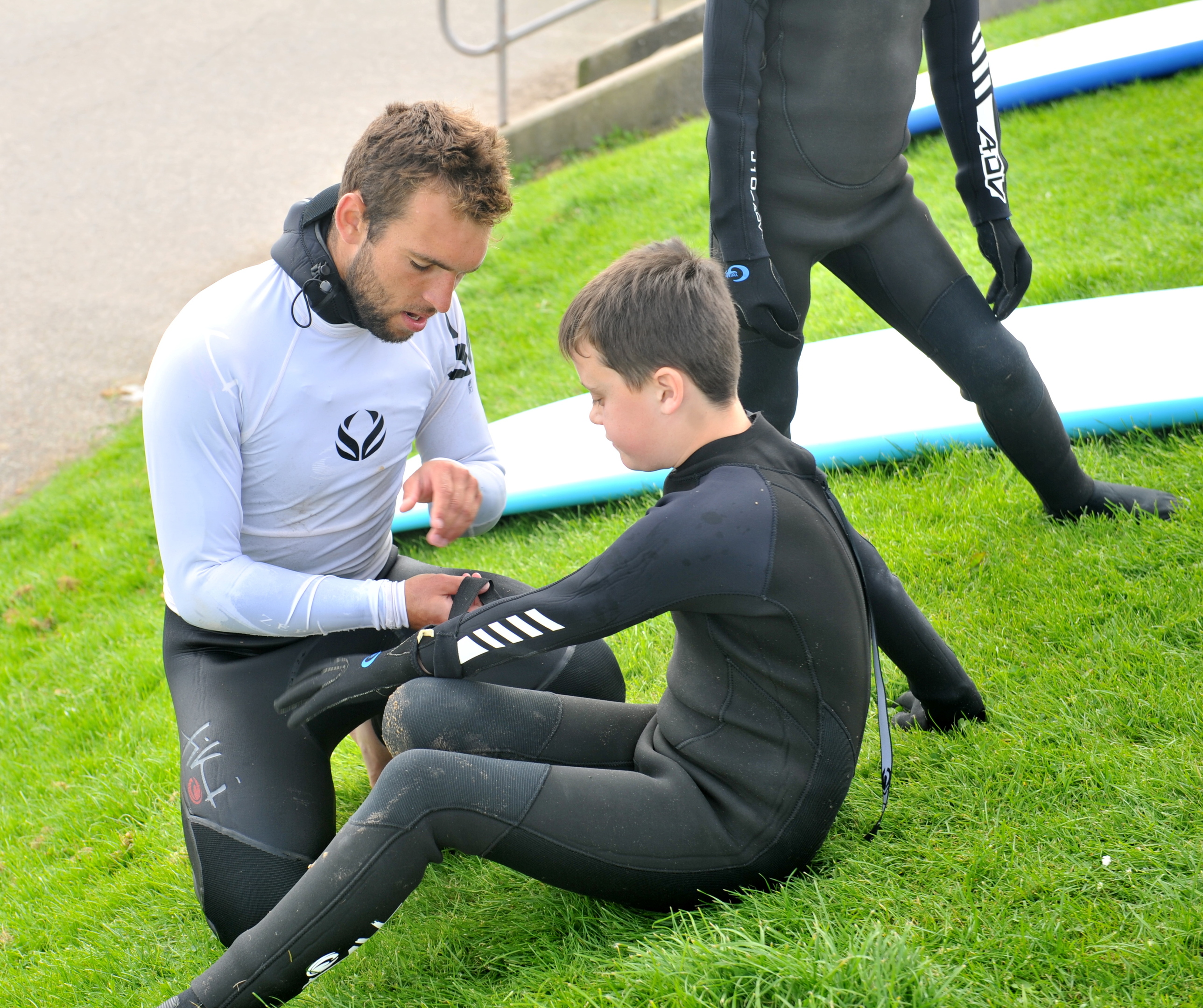 Glyn Morris, chief executive of Friendly Access, said: "It's about widening the boundaries of their comfort zones.
"It's also good for social aspects, especially when you're in a group environment. Isolation is a terrible thing.
"I've a son with severe epilepsy and autism and he's probably my inspiration behind it."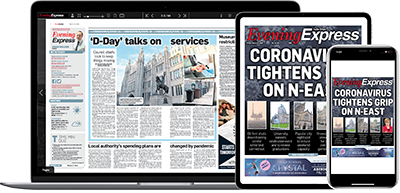 Help support quality local journalism … become a digital subscriber to the Evening Express
For as little as £5.99 a month you can access all of our content, including Premium articles.
Subscribe