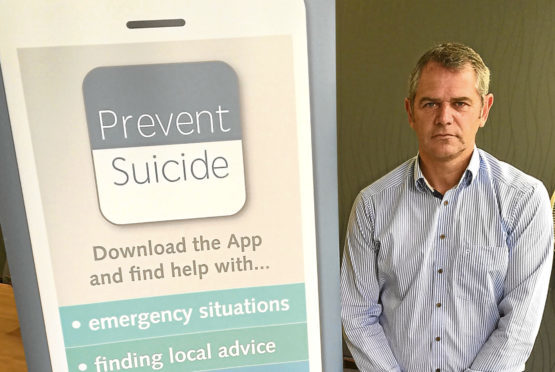 An Australian suicide prevention charity has partnered-up with a North-east awareness group.
Parents Beyond Breakup, based in New South Wales, Australia, got in touch with Aberdeen awareness group Choose Life after reading about its campaign to target men going through a relationship break-up.
It will now look to share information with the group, which could help prevent male suicides.
The organisation found that men accounted for around 80% of people taking their own lives in Aberdeen and Aberdeenshire, with failing relationships playing a significant part.
Choose Life appealed for men to suggest how support services could help them, which resulted in the Australian charity getting in touch.
Pete Nicholls, chief executive of Parents Beyond Breakup, said: "We've been hugely successful in limiting male suicide post-separation and wanted to make contact to discuss sharing of best practice.
"Male suicide is considered as a mental health issue but we are finding most male suicide is situational distress. I went through this myself. However, if you show them how to navigate through it then they do not take their own life. If you sit down with peers, they stop being suicidal."
Iain Murray, Choose Life Aberdeen and Aberdeenshire co-ordinator, said it was a significant connection.
He added: "During April we're gathering questions, thoughts and experiences through the Choose Life Prevent Suicide North East Scotland Facebook page and also we've set 10 locations in Aberdeenshire and the city where people can physically drop off their comments.
"What we've discovered having looked at some data is that males in particular seem to really struggle with relationship break-ups, and in relation to suicides in the North-east, that's one of the most prominent factors we've noticed."
Aberdeen City and Aberdeenshire Choose Life Steering Group won both the Innovation award, and the Care for Mental Health award at the Scottish Health Awards 2017.
For people who might be seeking some support in coping with life, the Samaritans offer a free and confidential emotional support service. Samaritans are available 24 hours a day, every day, on telephone number 116 123.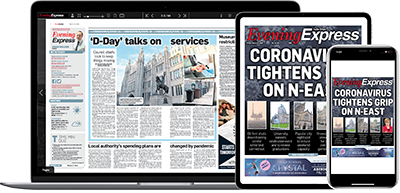 Help support quality local journalism … become a digital subscriber to the Evening Express
For as little as £5.99 a month you can access all of our content, including Premium articles.
Subscribe