Seagulls have struck the first blow ahead of a turf war for territory in the North-east.
One of the birds has been caught on camera lifting a pack of bacon out of a shopper's trolley in Elgin.
The crafty creature waited until the woman's back was turned before swooping in for the steal in the town's Asda car park.
Footage of the theft had been viewed nearly 15,000 times online within days of the incident.
Business leaders in the area have now approved a laser project in an attempt to push the birds out of Elgin's town centre.
The scheme works by shining the bright light towards the birds at regular intervals over a period of several weeks, usually at dawn or dusk.
However, war continues to be waged at the Edgar Road retail parks with the gulls known to gather together on the roofs of shop units.
It is understood that shoppers at Asda have now been warned to bury appetising snacks at the bottom of trolleys.
Last year, Elgin's business improvement district promised action against the birds in order to encourage them to leave the town in favour of a more natural habitat.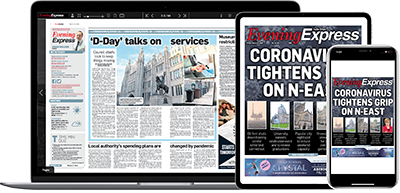 Help support quality local journalism … become a digital subscriber to the Evening Express
For as little as £5.99 a month you can access all of our content, including Premium articles.
Subscribe