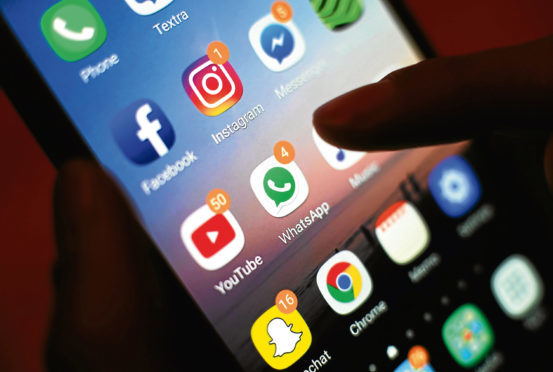 A total of 25 mobile phones were discovered at HMP Grampian in the past year, leading to a call for signal- blocking technology to be installed.
The discoveries at the superjail, which houses 439 prisoners, were made between March 2017 and February 2018.
Prisons with the highest rates in the country were Edinburgh (60), Addiewell (45), Perth (32) and Grampian (25).
More mobile phones were confiscated in Grampian than at Barlinnie which has a prison population of 1,095.
However, the total number of confiscations nationally has fallen from 425 in 2012-13 to 273 in 2017-18, a 56% reduction.
The rate of discoveries has also dropped from an average of six per 100 prisoners to four per 100 prisoners over the same time period.
At HMP Grampian, an average of almost six mobile phones have been discovered per 100 prisoners – above the national average.
Liam Kerr, Scottish Conservative justice spokesman, said: "It is concerning that 25 were found in a one- year period at HMP Grampian in Peterhead.
"HMP Shotts in Lanarkshire is the only prison in Scotland to use mobile-blocking technology.
"Figures published earlier this year showed that 660 calls a day are being blocked despite there only being 550 inmates.
"This signal- jamming technology is a step in the right direction and could be used in other jails across the country such as HMP Grampian.
"However, it would be preferable to stop the phones from entering jails in the first place."
The prison opened in March 2014 and replaced HMP Aberdeen and HMP Peterhead which closed in 2014 and 2013 respectively.
Prisons with the lowest number of mobile phone confiscations include Greenock which had four, Dumfries where three were discovered and Inverness and Cornton Vale where two were found at each prison.
A Scottish Prison Service spokesman said: "We have used a range of activities to make mobile phones more difficult.
"We have signal blockers and detectors to look at how we can beat, detect and prohibit the use of mobile phones in our prisons.
"We are constantly engaged in a battle to prevent people introducing material into our prisons."
The spokesman added that trained dogs have been used to detect some of the paraphenalia and said the use or possesion of a mobile phone in prison has been made a criminal offence.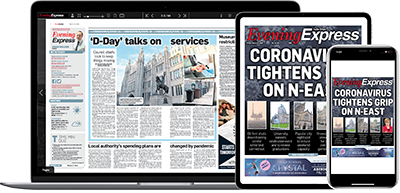 Help support quality local journalism … become a digital subscriber to the Evening Express
For as little as £5.99 a month you can access all of our content, including Premium articles.
Subscribe