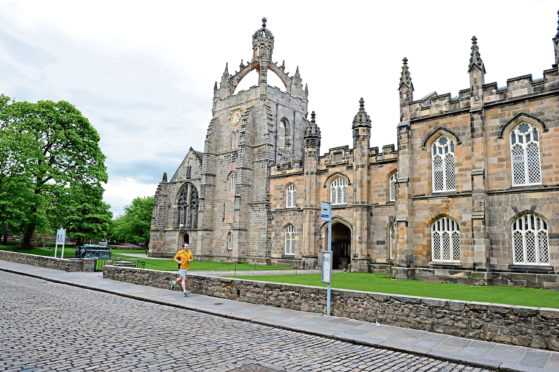 An honorary degree awarded to the Sultan of Brunei by Aberdeen University is now under review after his country plans to implement a law which sees gay sex punishable by death.
The proposed law has sparked international concern, with the Germany's Foreign Ministry protesting against Brunei's plans to implement Islamic criminal laws that punish gay sex by stoning offenders to death.
German diplomats expressed concern at the introduction of Sharia law penalties and appealed to Brunei's ambassador to "abide by existing international human rights obligations".
The legal change in the tiny, oil-rich monarchy, which also includes amputation for theft, is due to come into force today.
The 72-year-old sultan heads the Brunei Investment Agency, which owns some of the world's top hotels including the Dorchester in London and the Beverly Hills Hotel in Los Angeles.
Aberdeen University is now reviewing the honorary degree it awarded the Sultan in 1995.
A university spokesman said: "The University of Aberdeen is inclusive and open to all.
"In light of this new information this matter will be raised as a matter of urgency with the University's Honorary Degrees Committee."
The sultan holds Germany's Federal Order of Merit, a distinction bestowed on him in an exchange of honours during a state visit in 1998.
Frank Mueller-Rosentritt, an MP with the opposition Free Democrats, suggested that he could be stripped of the award.
The German president's office said that orders awarded during state visits cannot be revoked, but stressed President Frank-Walter Steinmeier's rejection of the death penalty and stance that threatening gay people with "cruel punishments" violates elementary human rights.
American actor George Clooney, who is married to prominent human rights lawyer Amal Clooney, called recently for a boycott of luxury hotels in Europe and the United States linked to Brunei's Sultan Hassanal Bolkiah.
Award-wining artist Sir Elton John has also echoed the call for a boycott of the nine hotels owned by the Brunei Investment Agency controlled by the Sultan – including the Dorchester in London.
Brunei Darussalam High Commission in London has not responded to request for comment.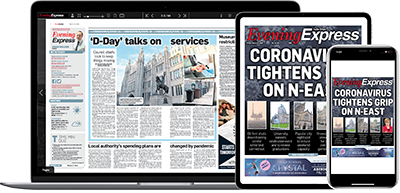 Help support quality local journalism … become a digital subscriber to the Evening Express
For as little as £5.99 a month you can access all of our content, including Premium articles.
Subscribe