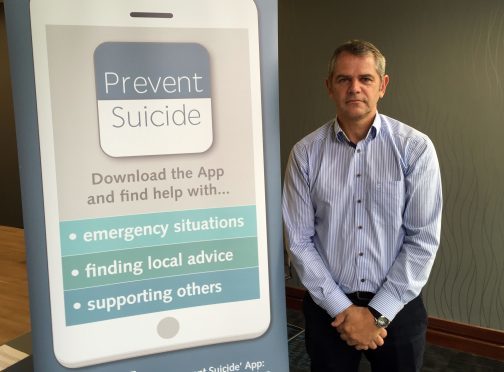 A groundbreaking campaign which has reduced suicides in the North-east by almost a third is hoping to reach 20,000 people by this summer.
To date, the Prevent Suicide app from Choose Life has been downloaded more than 18,000 times since it launched in March last year.
The innovative app guides vulnerable people through compiling their own potentially life-saving "safety plan".
The campaign has had remarkable success – credited with a 29% reduction in suicides in the North-east.
Now the group behind the app has revealed it wants to hit 20,000 downloads by the summer, with further plans to translate the resource into other languages.
Aberdeen and Aberdeenshire Choose Life co-ordinator Iain Murray said plans to grow the model further are well under way.
He said: "The number of people already accessing the app proves there is a real need for this in the north-east of Scotland.
"In 2015 suicides were down 15%, we've increased that to 29% for 2016. We've been delighted with the uptake and associated stats showing suicide reduction – I'm looking at them all the time to track the impact it's having.
"We hope to reach 20,000 downloads of the app by this summer."
Iain said Choose Life is now working to broaden out the campaign to try and reach even more people.
He said: "At the moment this app is unique to the area – other locations have something similar but not as successful, so hopefully this can be rolled out elsewhere.
"One of the next steps for us is to translate it into other languages too.
"We are looking at demographics now to see where we take it next."
Choose Life also boosted its online presence over the past year – with a number of donations funding online adverts which signpost people to help if they type certain phrases.
The app can be downloaded from Google Play, the App Store or Amazon.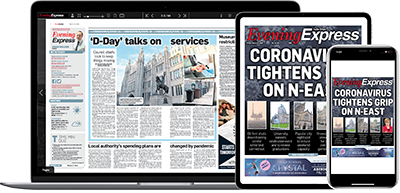 Help support quality local journalism … become a digital subscriber to the Evening Express
For as little as £5.99 a month you can access all of our content, including Premium articles.
Subscribe