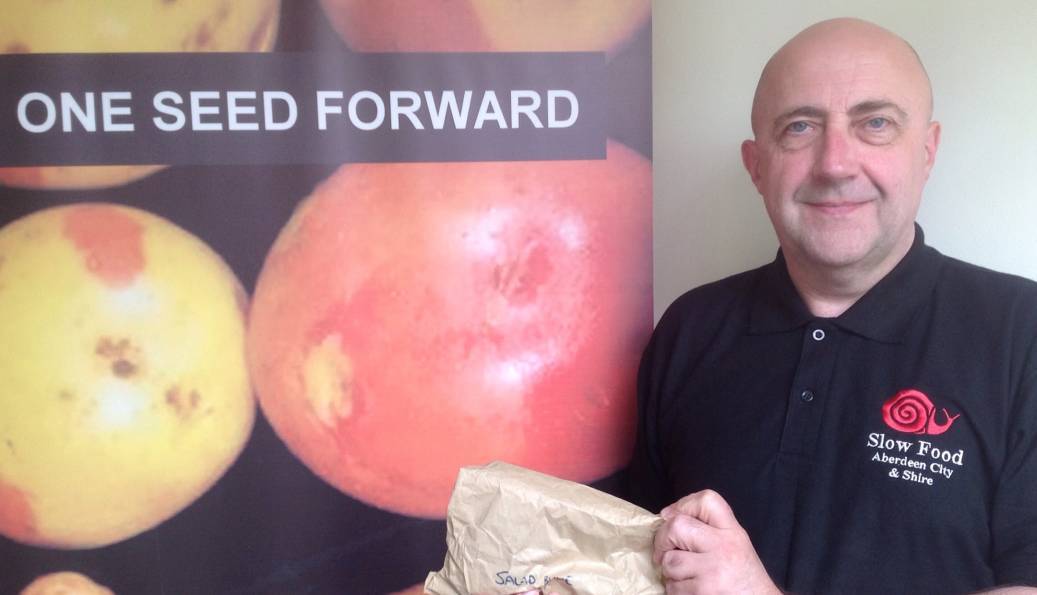 A community initiative encouraging people in the North-east to grow their own potatoes has celebrated a successful start.
One Seed Forward Two Seeds Back is a voluntary project, run by Aberdeen residents Bob Donald and Adrian Atkinson, which was launched last December.
It provides individuals, community and allotment groups in Aberdeen and Aberdeenshire with seed potatoes.
The initiative then asks for two potatoes back from each crop to be used at local community events or to help stock food banks.
Bob, founder of One Seed Forward, said: "There was very keen community involvement when we came up with the idea.
"Potatoes seemed the most obvious option because everyone likes them in some form, and they're easy to grow."
He added: "We had a very small amount of personal funding when we started but we spoke to the waste department at Aberdeen City Council to see if they had bags we could use to grow the seeds in that they didn't need anymore.
"We were lucky that we launched just as mixed recycling was coming in and they had lots of bags to give away. It was good timing."
The scheme aims to improve community engagement as well as providing fresh, good quality vegetables to food banks.
Bob, 56, said: "I had the idea to hold community events with the potatoes grown for cooking classes where people can learn different ways to use their potatoes.
"The other idea was to donate them to food banks like CFINE where they can get a wide variety of potatoes that you can't get in shops."
Since the project began, 11 community groups and 16 primary schools and nurseries have received seed potatoes.
The environmental impact of the project is very important to Bob, who is also secretary of Slow Food Aberdeen City and Shire, which promotes sustainable food consumption.
He said: "We want to encourage people to support their local businesses and think about where their food comes from.
"We also want to promote sustainability and cutting out GM crops."
He added: "I'm really pleased that so many community groups have become involved with it.
"We've given away 400kgs of potatoes so far.
"People have become really engaged with the project.
"It's most important to me that people get to experience the joys of growing their own food."