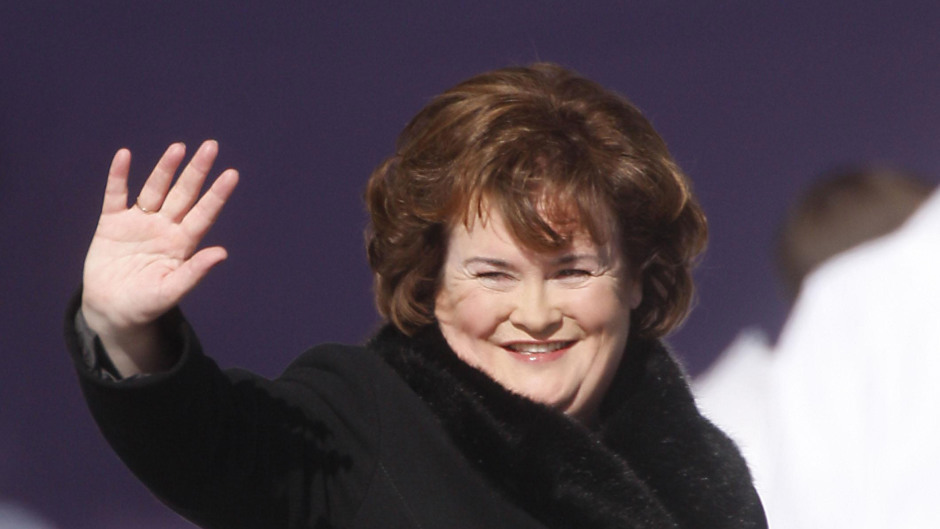 Singing superstar Susan Boyle has praised "fantastic" Friends of ANCHOR ahead of a charity gig at a North-east church.
The songstress – who lost her sister to cancer in 2015 – said she was looking forward to performing at Udny Green Church tomorrow in an effort to raise £50,000 for the charity, which supports Aberdeen Royal Infirmary's Anchor Unit.
Susan, who found fame through Britain's Got Talent, will take to the stage as part of an event organised by Kilted Chef Craig Wilson, owner of Eat on the Green.
Craig is asking for at least 500 people to come forward and help create a "human anchor of light", paying tribute to family or friends who have been affected by cancer.
Susan, affectionately known as SuBo to millions of fans, told the Evening Express: "I really am looking forward to performing at the church.
"The entire afternoon will be absolutely beautiful and I cannot wait to see the human anchor of light."
The event will include a "service of hope" at Udny Green Church where Susan will perform a medley of songs.
Scottish singer, actress and broadcaster Fiona Kennedy will also take to the stage.
Following the service, light-bearers will join together on the village green to create a "human anchor of light".
Susan said it may be an emotional night. She added: "I can understand because I have experienced the loss of a loved one from cancer, but I'm looking forward to meeting people who have fought and won their battle against cancer. It will be a very special day."
Susan praised the staff at the ANCHOR Unit, which cares for cancer and haematology patients, and the work of the charity.
"My very good friend Peter told me all about the event and asked if I would want to take part," she said.
"I have heard of Friends of ANCHOR before and when he asked I couldn't refuse.
"It's a fantastic charity helping cancer and haematology patients and raising money for the latest equipment and extra care for patients. I'm hoping that I can help the generous giving of the event.
"They need to keep raising money to ensure they are able to do this fantastic work and I hope my involvement will help them raise money."
The singer said her own personal experiences meant the event was important to her.
"My sister had cancer, so this is very close to my heart, unfortunately she passed away," she said.
"This charity does so much to not only help patients but pioneer research as well, and we have to keep trying to find away to eradicate cancer."
Used to playing to large crowds, Susan's performance at Udny Green will be in a more intimate setting than she has become used to – but she said that makes no difference.
"I've learned to deal with the nerves that come from performing," Susan added.
"They were good nerves, it's because I put a lot of pressure on myself to deliver the best performance possible.
"I'm really looking forward to performing at the church."
She wasn't giving away any secrets when it came to her set list however.
"Well I'm doing a few songs – but I'm not revealing secrets, because I would like everyone to come along and see the surprise for themselves.
"I can't think of any reason why people wouldn't want to attend.
"To support a fantastic charity that makes such a difference to so many people's lives. I just hope everyone is feeling very generous, because it's a fantastic charity and deserves the support."
Eat on the Green has raised £45,000 for Friends of ANCHOR over the past three years.
Craig said: "For those who are currently receiving treatment or have lost a
loved one to cancer, the festive period can be very emotional time.
"We are inviting people to join us in supporting Friends of ANCHOR by lighting a candle, dedicated to a loved one or friend who has been touched by cancer, and encourage hope, courage and strength for the future."
To participate, each light-bearer should raise or donate a minimum of £100 for Friends of ANCHOR. Visit www.eatonthegreen.co.uk/anchoroflight for further information.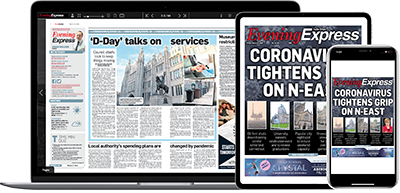 Help support quality local journalism … become a digital subscriber to the Evening Express
For as little as £5.99 a month you can access all of our content, including Premium articles.
Subscribe