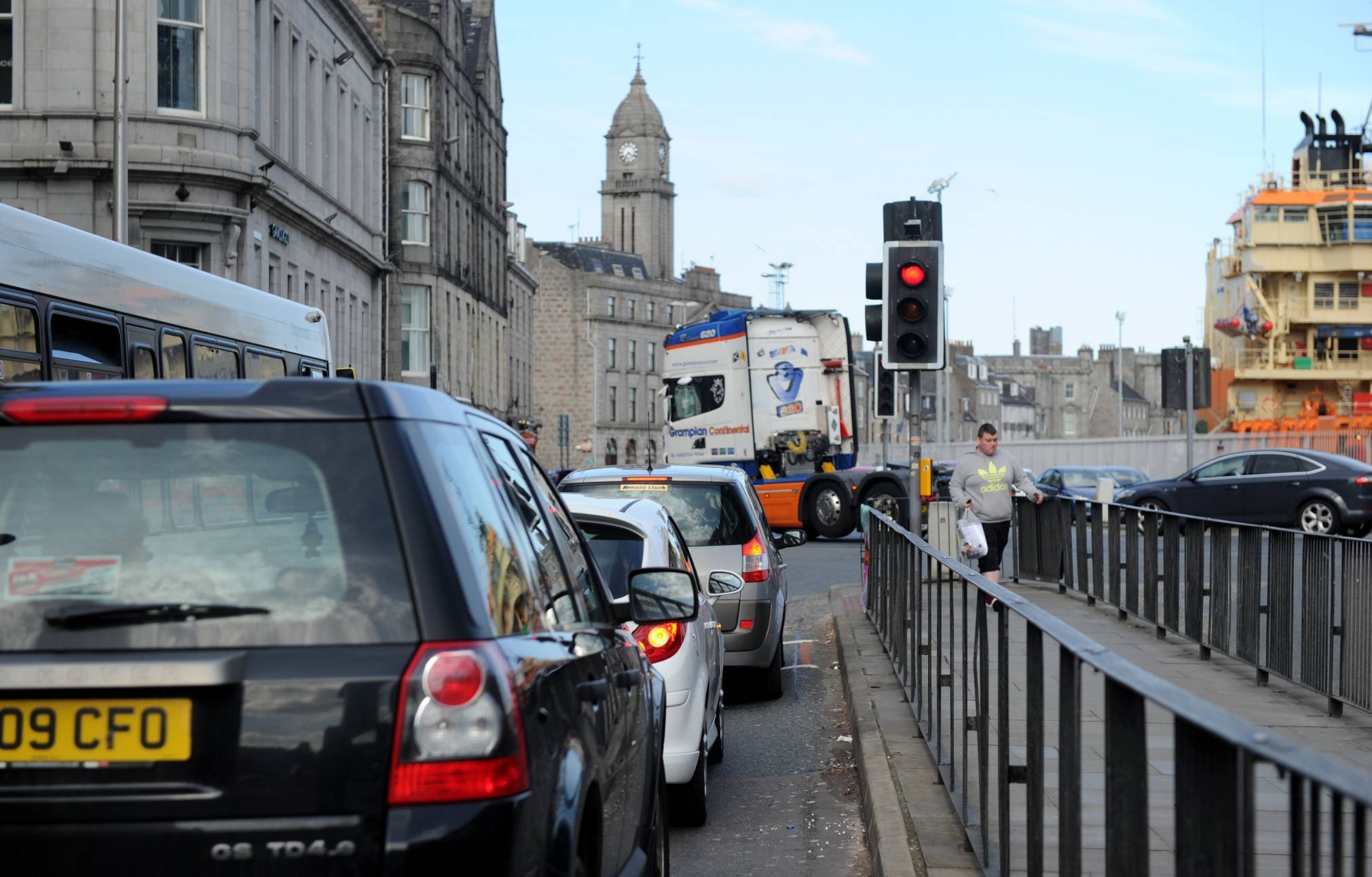 Aberdeen is the third most congested city in the UK, according to a traffic study.
A study by traffic information company Inrix found the UK has the third worst traffic congestion in Europe.
Congestion is the most severe in London, which was found to be the seventh worst city out of more than 1,000 around the world. Manchester is the second most congested UK city, followed by Aberdeen.
Aberdeen eclipsed London for congestion at peak periods last year as the hardest city to get into or out of, with drivers stuck in gridlock 24% of the time, moving at an average speed of 5.5mph.