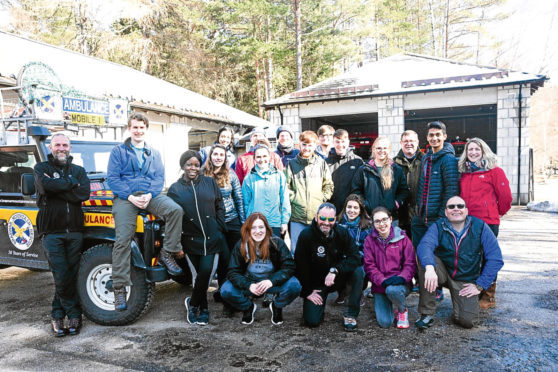 An Aberdeen university scheme is aiming to attract medical students into a career as a rural GP.
The initiative was set up by the University of Aberdeen to tackle the declining number of doctors in more remote areas of the region.
This year's expedition saw 14 students embark on a tour of Deeside where they visited local GP practices and hospitals, took part in speed-dating style discussions with trainee GPs from the area and undertook outdoor scenarios with the Mountain Rescue Team.
One of the students Caitlin Stewart said: "This trip was a great experience and really helped open my eyes to the realities of working as a GP in a rural setting.
"The job seems more varied than it might be in a more urban-based clinic and I was surprised to see the amount of services they are able to offer in rural settings."
In addition to seeing first-hand the demands and variety involved in being a rural GP, the students also had time to enjoy some of the benefits of living in a rural area with a mountain bike expedition through Ballater.
Fabbiha Ashad, another student who attended the trip, added: "It's hard to appreciate what all is involved in working in a rural setting until you get a chance to meet those who do it day-to-day in their own clinics.
"Touring the facilities and getting quality time to speak to GPs and trainees about what their working lives are like was invaluable and certainly gives us something to think about as we plan where we want our careers to go."
Dr Linzi Lumsden, a GP and senior clinical lecturer at the University of Aberdeen, said: "There is a lot of research which suggests that early exposure and positive experience of General Practice early on for medical students encourages them to choose GP as a career.
"The shortage of GPs in rural areas is a real concern and something that needs to be tackled on a number of fronts.
"This programme seems to be a hit with those who have completed it and if it helps in any way to attract some of them to pursue a career as a rural GP then it is time well spent."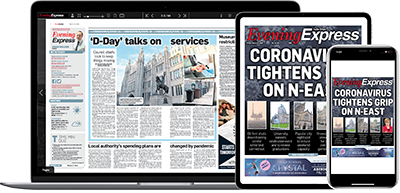 Help support quality local journalism … become a digital subscriber to the Evening Express
For as little as £5.99 a month you can access all of our content, including Premium articles.
Subscribe