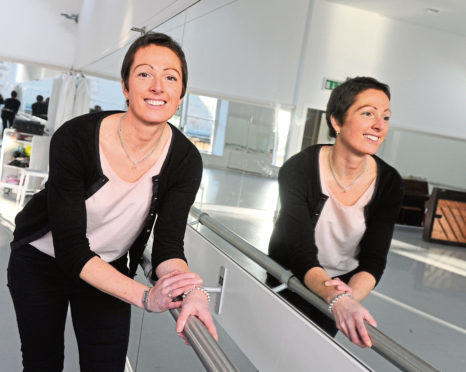 Students of a beloved dance teacher are getting set to make her last wish a reality.
Jemma McRae, who ran Academy Street Dance Studio, had one special request for her students after spotting a Scottish Ballet campaign to make the wishes of five people come true.
The 43-year-old passed away earlier this year after battling breast cancer.
However her memory will live on with the help of the ballet company, which will work with her students to grant her wish of creating a special performance to coincide with the show Spring!. Rehearsals begin tomorrow as part of an "intense" three-day workshop leading up to Friday's performance at the Beach Ballroom.
Gillian Stuart, long-time friend of Jemma's and teacher at the studio, and co-teacher Joanne Milne are gearing up for the performance.
"The kids are really excited," she said.
"A lot of the children would normally get away for the Easter holidays but haven't or they're coming back early in time for rehearsals. They are all really committed.
"It will be an intense three-day programme when they get back with rehearsals starting tomorrow.
"We'll be teaching them everything in the span of those days when the Scottish Ballet comes up. We're all grateful for the strong show of support from everyone – the show is completely sold out.
"We could not believe that people were making the effort to support us for such a short performance. Jemma's family has been absolutely amazing in supporting myself and Joanne Milne and in allowing us to continue the school.
"Parents and pupils were worried that the school would not be continuing but we will continue and grow in Jemma's honour with her family's support.
---
---
"Although this will be very exciting for the kids, it will be very emotional for Jo and me.
"This will be the first time we will be rehearsing without any direction from Jemma.
"We used to call ourselves Team Academy Street Dance – it was always us as a trio.
"We didn't expect for her to not be there when the day came.
"It's just sad that she won't be there to have her own wish come true." The 15-minute performance will run from 4.45pm.
Christopher Hampson, CEO and artistic director of Scottish Ballet, said: "Jemma's passing is tragic and really sad.
"We got to know Jemma, her school and her family quite well during the last few months and weeks of Jemma's life.
"We are so excited to be delivering this wish in her name and to ensure the people she has helped and supported in her life is recognised and there is a legacy they can pass on to the next generation."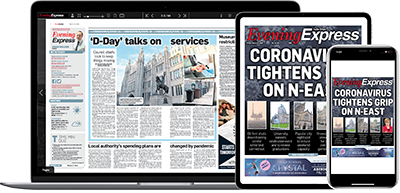 Help support quality local journalism … become a digital subscriber to the Evening Express
For as little as £5.99 a month you can access all of our content, including Premium articles.
Subscribe