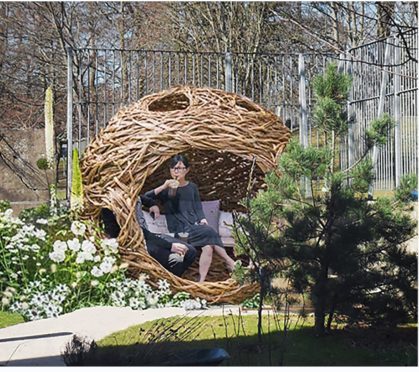 Aberdeen architecture students have been using their skills to design outdoor spaces for two organisations.
The Robert Gordon University (RGU) students have taken on the project as part of a new learning and teaching philosophy – Community as an Extended Classroom.
It has seen the stage three students work in groups alongside CLAN Cancer Support charity, as well as outdoor sports centre Transition Extreme to design new outdoor spaces.
The students met both organisations to discuss and later present their ideas.
Susanne Shepherd, communications and marketing manager at CLAN, said: "From the initial meeting the CLAN team had with the students to the final presentation of the ideas, we were struck by the enthusiasm and professionalism of the group."
Grahame Paterson, the CEO of Transition Extreme, said: "I have been impressed by the quality of work, the professional processes that students followed, their ability to absorb a detailed briefing and reflect the objective of the project so well."