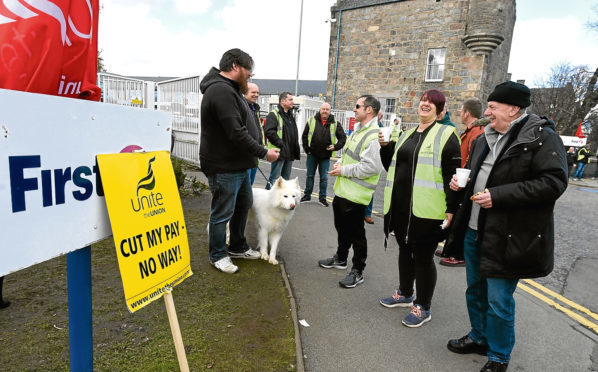 A war of words has erupted between an Aberdeen bus firm and its drivers after talks to end industrial action broke down again without agreement.
First Aberdeen bus drivers are currently on a week-long strike following a row over new contract conditions.
There were hopes that yesterday's talks would lead to a breakthrough and the week-long industrial action, which started on Monday, would be called off.
However, five hours of negotiations ended without a deal, prompting Unite the Union to hit out at bosses at the transport firm.
Unite branch convener Mike Flinn said: "It's no wonder that the drivers are ready to go on indefinite strike.
"And it's no wonder the mood is getting more hard line. These proposals mean many drivers will be losing more than £5,000 a year on their earnings.
"The First Bus managing director likes to talk about give and take. Well it's Unite members that are doing the giving and First Bus doing the taking.
"We thought we had reached a proposal which could be put to our members. But every time we get to that point First demands more and more. They don't know the meaning of 'enough'. What are we supposed to do – sign these new contracts on our knees?"
A mass meeting of drivers has been called for tomorrow in order to plan further action.
First Bus called the breakdown in talks "extremely disappointing".
Managing director Andrew Jarvis said: "Despite significant improvements to the original proposal and our senior team having made every effort over the course of the last week to engage in meaningful negotiations and bring this unnecessary action to a close, we are extremely disappointed and frustrated by this recent negotiation failure, but remain open and available for talks with our union colleagues, as we have done throughout this process, to seek an immediate solution.
"I would like to apologise to customers for this ongoing action and although we again increased the amount of services on offer yesterday, it is still nothing like a normal level of frequency or duration.
"We are working hard to further improve the services again this week and I would like to thank people for their patience."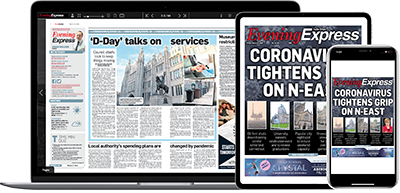 Help support quality local journalism … become a digital subscriber to the Evening Express
For as little as £5.99 a month you can access all of our content, including Premium articles.
Subscribe