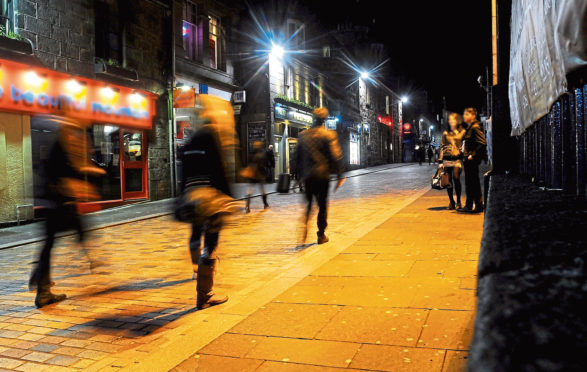 Controversial new proposals to let pubs stay open until 3am will make the streets "less safe" and lead to clashes, according to a nightclub operator.
Aberdeen City Council has proposed allowing public houses to stay open later on Fridays and Saturdays.
The plans, contained in the licensing board's draft policy statement, would remove the requirement for venues in the city centre to provide "significant entertainment" – such as DJs, live music or discos – to stay open until 3am.
TGC Leisure, which runs venues including nightclub Club Tropicana, has slammed the proposals for safety reasons, claiming there would be more public drunkenness and violence.
The firm also said the proposals could lead to the closure of nightclubs in the city and create a situation where there would be a "serious shortage" of properly trained door stewards.
Police Scotland, Aberdeen Inspired, nightclub operators and Old Aberdeen Heritage Society are among the respondents to a public consultation into the plans.
In a consultation response Janet Hood, on behalf of TGC Leisure, said: "If the number of late-night-opening premises increase, without there being a requirement to provide suitable entertainment, it is likely there will be an increase in late-night consumption of alcohol and more public crime and disorder, less public safety and an exponential increase in public nuisance when patrons of these premises and legitimate late-night premises empty on to the streets.
"There will be no ability for the police or other agencies to deal with the numbers of people leaving all at the same time."
---
---
She said the move would put pressure on taxis, private hire cars and late-night buses, and could see revellers walk home at a risk to themselves.
The firm also expressed fears underage people may be encouraged to "try their luck" in non-entertainment premises.
However, Aberdeen Inspired has thrown its support behind the plans, arguing it would give the sector the opportunity to "innovate and embrace new trends".
PB Devco, which owns venues including The Howff, The College and Soul Bar, said the change would allow "entrepreneurialism and commerce" to develop.
Police Scotland has called for the board to provide a "rationale" for the move and argued there may be an increase in the number of premises which seek a later terminal hour but do not provide "significant entertainment". They recommend addressing this by ensuring premises have door stewards, CCTV and a first-aider on duty if open after 1am.
Old Aberdeen Community Council and Old Aberdeen Heritage Society have both objected to a proposed move to allow a closing time of 1am in pubs outside the city centre.
Convener Marie Boulton said: "The final version of the policy will come before the board at the November meeting to be adopted as Aberdeen licensing board policy."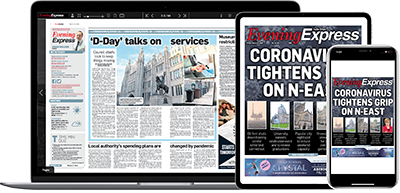 Help support quality local journalism … become a digital subscriber to the Evening Express
For as little as £5.99 a month you can access all of our content, including Premium articles.
Subscribe