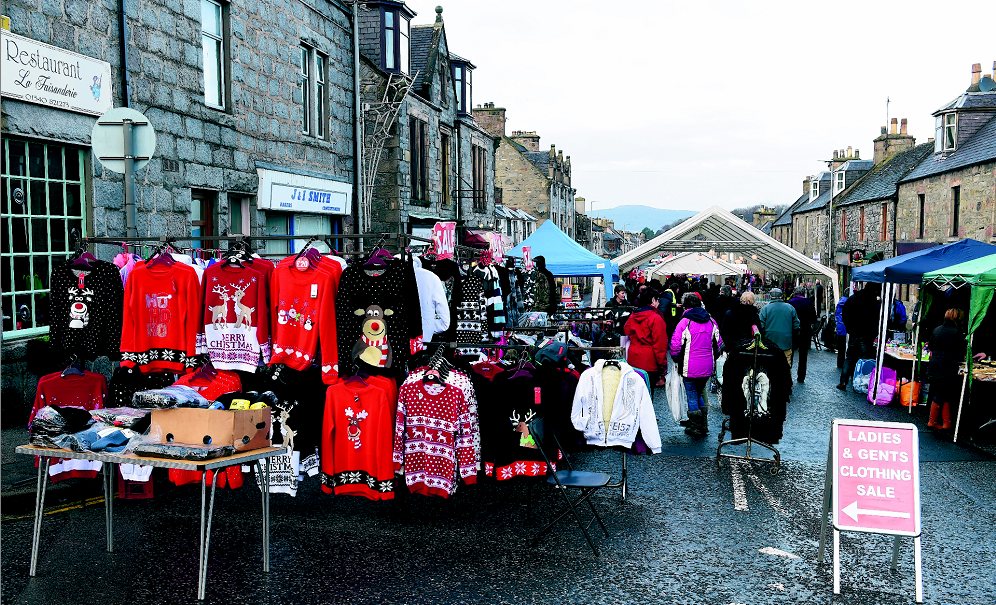 A street market and orchard could be created in a community under a scheme aimed at improving parts of Aberdeen.
The proposals are included in bids for a share of nearly £250,000 which will be split between three areas.
Torry can pitch for a total of £82,500 for projects.
An area encompassing Northfield, Middlefield, Cummings Park, Heathryfold and Mastrick can bid for the same amount of cash. The remaining £82,500 is on offer for the area covering Seaton, Tillydrone and Woodside.
In Torry, seven proposals have been put forward, including the creation of a community orchard, where fruit grown would be sold locally, improving Torry skate park and a street market which would run either fortnightly or monthly.
Torry and Ferryhill councillor Alan Donnelly said he was looking forward to seeing some of the proposals that will come in.
He said: "There are ideas already put forward that could go really great with other initiatives we have in the community."
So far, no proposals have come forward from Northfield and Tillydrone.
However, Cummings Park Centre will hold a drop-in event tomorrow from 6pm to 7.30pm and Woodside Community Centre will hold one on Friday from 10am to 11.30am to help people with applications and chat about their ideas.
Each locality has its own submission criteria and maximum amount that can be applied for.
Groups in Torry can apply for a maximum amount of £15,000, while those in the other two areas can each apply for £10,000.
Aberdeen City Council leader Jenny Laing said: "Since we launched the Participare website last month we've had a great response from residents in Torry, but we are still looking for more people to come forward with their project proposals in all three areas.
"I urge anyone who has an idea for a project to put it on the website. Doing so will give locals the chance to comment and help shape a proposal before a funding application is submitted.
"Our scheme provides a real opportunity for people to have a say on regenerating their local community so it is important that they play their part and visit the website to give their honest views on the project suggestions."
Those who submit successful applications will be asked to present their project to the wider community.
Voting days have been planned in each area to give members of the community the opportunity to vote for their favourite projects.
Votes can also be cast on the website. Once votes have been counted the successful bids will be announced at three special events on Saturday, March 11.
Timescales for applications are available on the Participare website