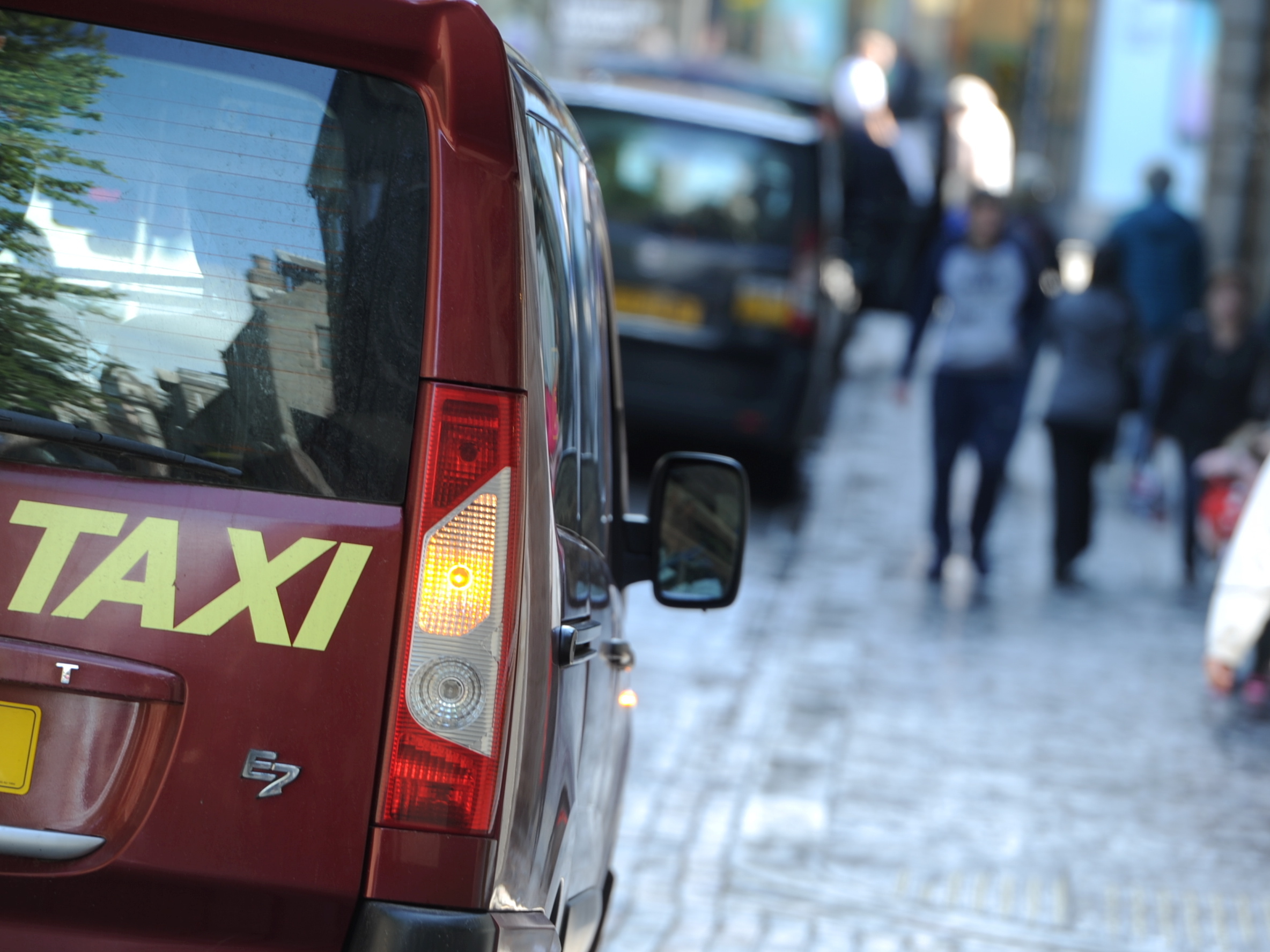 A street knowledge test for private hire taxis in Aberdeen will be enforced from tomorrow.
Members of the city council's licensing committee voted last week to bring back the measure, which requires drivers to pass a test relating to streets, places of interest, routes and traffic signs.
Councillors had agreed to extend the test to private hire drivers effective from November 1, 2016 – the date from which the committee had legal authority to do so.
But officers for the local authority have since established that the policy cannot be applied retrospectively.
The policy has been in place since February 1990 but was controversially suspended after a court ruling said the test need only be taken by those applying for a taxi driver's licence.
Councillor Alex Nicoll, member of the committee, said: "They managed to make a mistake last week because they passed effectively retrospective legislation saying the test was required from November 1, which we don't have a power to do that."
A report, issued to members of the committee, said: "It was subsequently noted that a number of applications had been
received after November 1, but prior to the date of the decision and that those applicants would therefore be subject to a requirement that was
not in place at the time of their application.
"In the interests of fairness it is proposed to implement the policy from January 2, 2017 in order to avoid such a situation."
Councillors voted to enforce the policy from tomorrow instead of officers' January 2 recommendation.
Officers have said there is a six month period in statute that drivers would have to pass their test after applying to renew their licence.
Councillor Marie Boulton, convener of the committee, has asked for the upcoming review of the knowledge test to be brought forward from April.
This is expected to be held early next year.
More than 250 new private hire drivers have gained licences in the past year since the test was temporarily suspended.
Opinions among the taxi trade are divided with the Aberdeen Taxi Group in favour of reintroducing the test.
But private hire firm Aberdeen Taxis said they have almost doubled their drivers since the policy was temporarily abandoned earlier this year.
A taxi driver can pick up fares on the street while a private hire driver can only pick up pre-booked jobs.