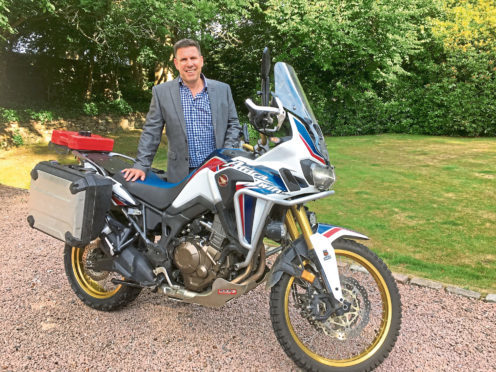 An Aberdeen man who took on a challenge to ride his motorbike around the entirety of Britain has been forced to postpone his trip due to dangerous weather.
Robin Parkinson, of Pitfodels in Aberdeen, left for his 3,154-mile lap of the country for cancer charity Friends of Anchor last Thursday.
The dad-of-one made it through England and Wales and got as far as Dumfries before having to stop his journey due to the challenging road conditions.
Robin, 45, set off from Aberdeen with only a toothbrush and slept outdoors beside his bike every day.
He said: "When I was in South Wales I got caught in four hours of very intense thunderstorms.
"It was between Cardiff and Swansea at 1am and the roads were completely dead.
"It was absolutely pouring with rain – the carriageway was like a lake.
"My visor was completely misted up.
"I then headed west as I thought it would be better to get away from the coast.
"It didn't let up, though and the winds were absolutely howling.
"But I kept going and headed north.
"By the time I reached Dumfries – after having four hours of sleep – I'd been riding in 15 hours of rain which really took its toll.
"I'd also gone from 34C heat the day before."
Although Robin, director at Evolve iMS, has said he is disappointed to have had to abandon the challenge, he is determined to finish at a later date after raising £2,460.
He said: "I'm really disappointed to have not finished. However, I am very risk-aware and I definitely stand by the fact it was the right decision.
"I'm absolutely going to go back and complete the Dumfries to Aberdeen stint but at a later date. I would love to go back and do the whole route in one."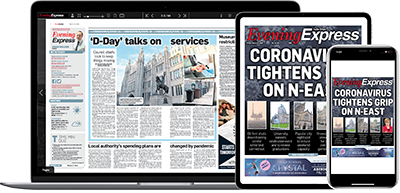 Help support quality local journalism … become a digital subscriber to the Evening Express
For as little as £5.99 a month you can access all of our content, including Premium articles.
Subscribe