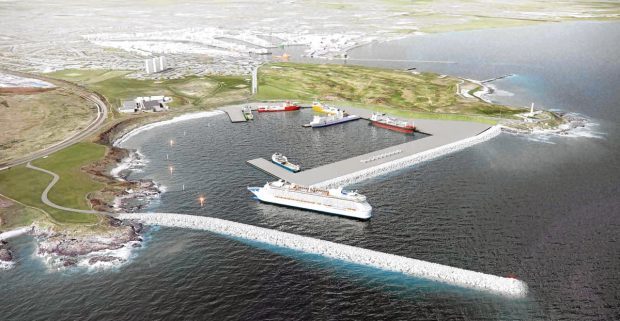 Stones for part of the Aberdeen harbour expansion could be delivered around the clock for five months.
Leiths (Scotland) Ltd has applied for a variation of a planning condition set by Aberdeen City Council.
Proposals by Leiths to increase its operating hours in preparation for the start of work on the Bay of Nigg harbour expansion was given the go-ahead in March.
One condition set by the council limited the hours for extraction, processing and despatch of dry aggregate to 7am-7pm Monday to Friday and 7am-1pm on a Saturday.
Now the quarry, south of Cove, wants to extend the operating hours the firm will be delivering.
Originally, the extended hours would have been operational until the middle of July but the application is asking to vary the condition for the quarry until the end of October.
Leiths is applying for its production hours to be changed to 7am-8pm Monday to Friday and 7am-5pm on Saturdays from May 29 until October 31.
The firm has also applied to deliver rock armour around the clock from 6am Monday to 6pm Saturday from May 29-October 31, adding an additional three months.
A supporting statement lodged with Aberdeen City Council by Johnson Poole & Bloomer Ltd, on behalf of Leiths (Scotland) Ltd, said: "It is absolutely essential that the breakwater is completed on time as any delay will have severe consequences for the construction programme.
"It is considered impracticable to simply intensify production and despatch rock armour/aggregate during currently permitted hours and so for these reasons there is requirement for a period of 24-hour delivery of materials early in construction."
Michele McPartlin, chairwoman of Cove and Altens Community Council, said: "We will consider the proposed increases in hours along with an extension to the intense delivery regime over this extended period. We will be in a position to make comment in due course."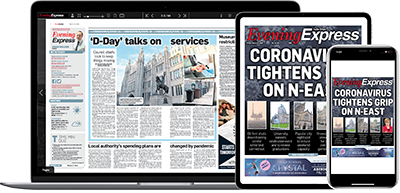 Help support quality local journalism … become a digital subscriber to the Evening Express
For as little as £5.99 a month you can access all of our content, including Premium articles.
Subscribe