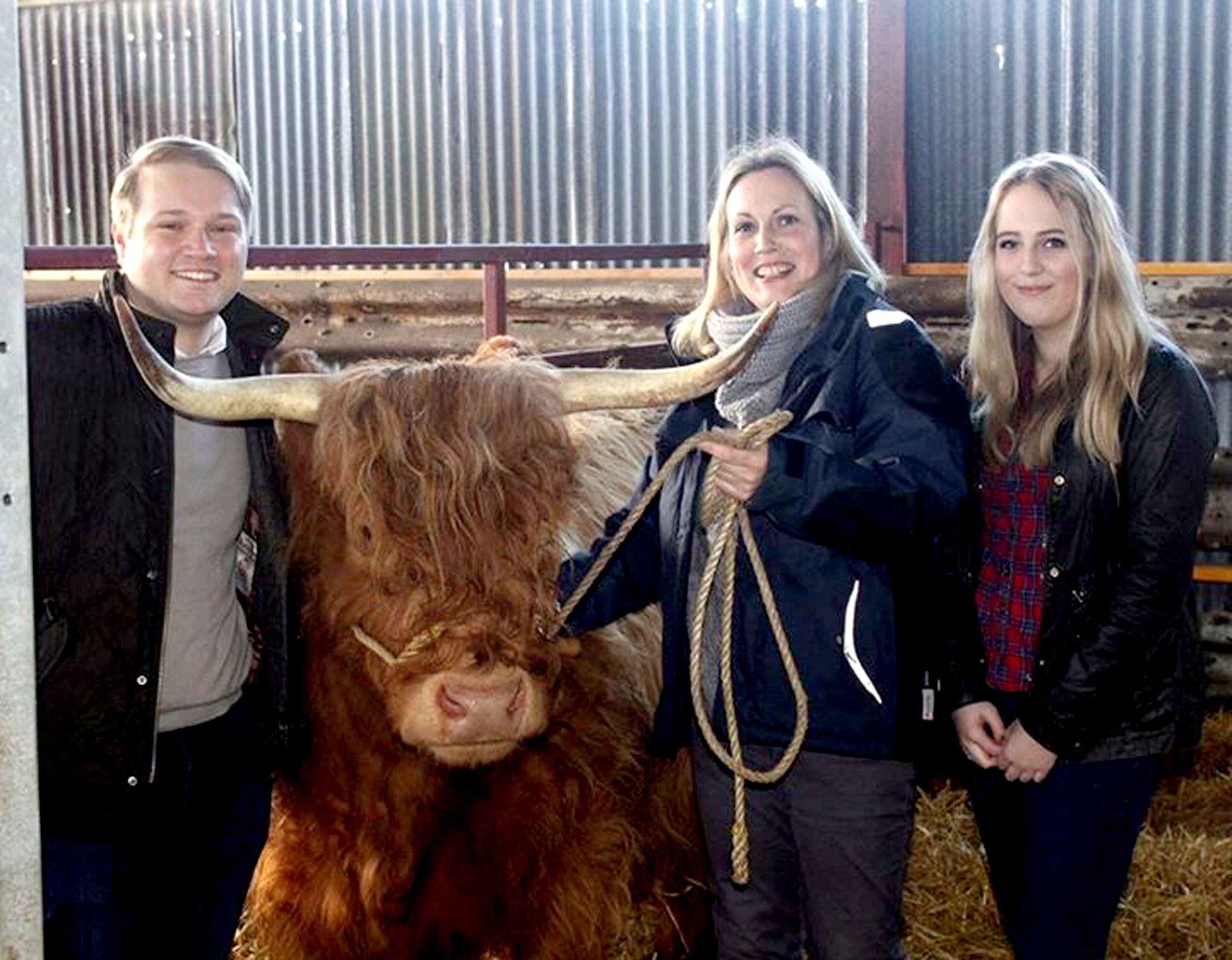 An ambitious farmer is upping the steaks in her bid to rival world-renowned beef – such as Aberdeen Angus and Kobe – through her herd of Highland cows.
Grace Noble quit her career in environmental health to grow her herd of pedigree Highland cows to produce high-quality meat.
In just five years Grace has amassed more than 100 Highland cows, sourcing them from all over the country – including a selected few from the Queen's Balmoral Estate.
The 39-year-old mum-of-two is now ready to turn one of Scotland's most iconic animals into a world-class product from her base at Lochton of Leys Farm on the grounds of Crathes Estate.
She said: "I've always loved Highland cows. To me, they are an iconic image of Scotland.
"I've got over 100 of them now and I'm following my dream in trying to make something from them.
"I want to produce meat to rival Aberdeen Angus or Kobe but I also want to, ultimately, create a full visitor experience.
"I want families to come here and meet the cows, learn about their history and then create a farm shop and restaurant for them to buy both the product to take away and eat on site.
"It would be great to encourage people to love Highland cows as much as I do."
Grace's 14-year-old daughter Beth and stockman Ian Adams help her with the farm work.
She said: "There are other female farmers but I guess where I'm a bit different is I try and do it all.
"I source the Highland cows, breed, slaughter and create the product. I'm very particular about the type of beasts I have and I treat them with love and care."
Grace has been shortlisted for an award at a special Opportunity North-east (ONE) dinner in Aberdeen on Thursday, March 30.
She also has political backing from West Aberdeenshire and Kincardine MP Stuart Donaldson, who recently visited her to meet her Highland cows and sample her home-cooked Highland cow steak.
Mr Donaldson is determined to help grow the food and drinks sector – with 18% of Scotland's industry employed in the North-east.
He said: "Grace is incredibly ambitious and wants her product to make it to the high end of the market.
"She wants it to rival the likes of Aberdeen Angus and Kobe and, having sampled it, I'm more than happy to endorse it. Her meal was delicious.
"The food and drinks industry is a real driving force in the Scottish economy and I want to support any business with ambitions to grow in the North-east. Ambitious products such as Aberdeenshire Highland beef can help us to maintain our aim of being market leaders in this sector and I wish Grace all the very best in her venture."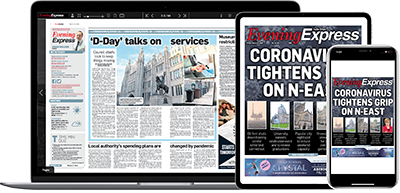 Help support quality local journalism … become a digital subscriber to the Evening Express
For as little as £5.99 a month you can access all of our content, including Premium articles.
Subscribe