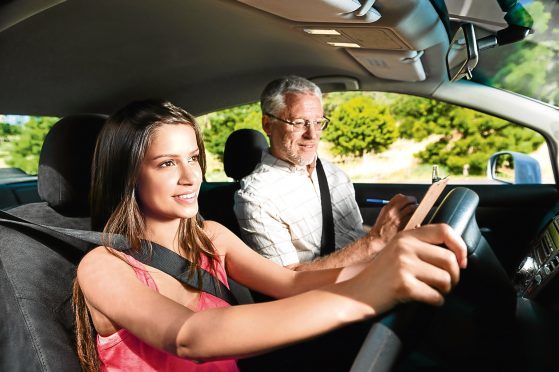 Fraserburgh is officially the best place to sit your driving test in the North-east, the Evening Express can reveal today.
New figures released by the DVLA, show that learner drivers hoping to ditch the L plates have a 67.5% chance of passing their driving test if they sit it in Fraserburgh, compared with a UK average of 47%.
Coming a close second is Ballater, where the pass rate is 66.7% and Peterhead at 61.8%.
In the city, the chances of getting a licence are higher for learners sitting their test in Aberdeen South, where the pass rate is 60.9%, compared with 57.4% in Aberdeen North.
Elgin, where the pass rate is 54.1% and Buckie, where it is 52.6% were the two North-east towns with the lowest pass rates.
The latest DVLA figures take into account all tests completed between the start of April and the end of September last year.
In all, seven North-east test centres, men passed more often than women, and more women sat tests.
In a typical month in the city, about 700 people sit a test and 55% pass of men and 47% of women pass first time.
David Mitchell teaches both learner drivers and driving instructors through his LDC Driving School in Aberdeen.
He said that the reason the pass rate is higher in towns such as Fraserburgh and Ballater is the road network is simpler than Aberdeen, which is more built up.
However, he said it was important for drivers who pass to ensure they have experience driving in a wide range of environments so they are prepared for different challenges once they pass their test.
"It is very important to consider where you will be driving when you are on the road on your own," said Mr Mitchell.
He added: "For example, Ballater has no roundabouts and drivers there encounter fewer vehicles and hazards so, while it may be easier to pass, that environment doesn't prepare motorists for obstacles they will face in Aberdeen.
"I would definitely encourage people to gain experience driving in different environments, whether it be in the city and in more rural locations so they get a varied experience of driving."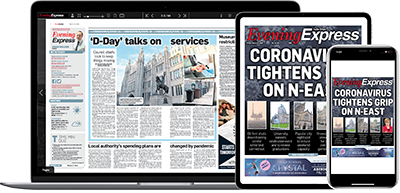 Help support quality local journalism … become a digital subscriber to the Evening Express
For as little as £5.99 a month you can access all of our content, including Premium articles.
Subscribe