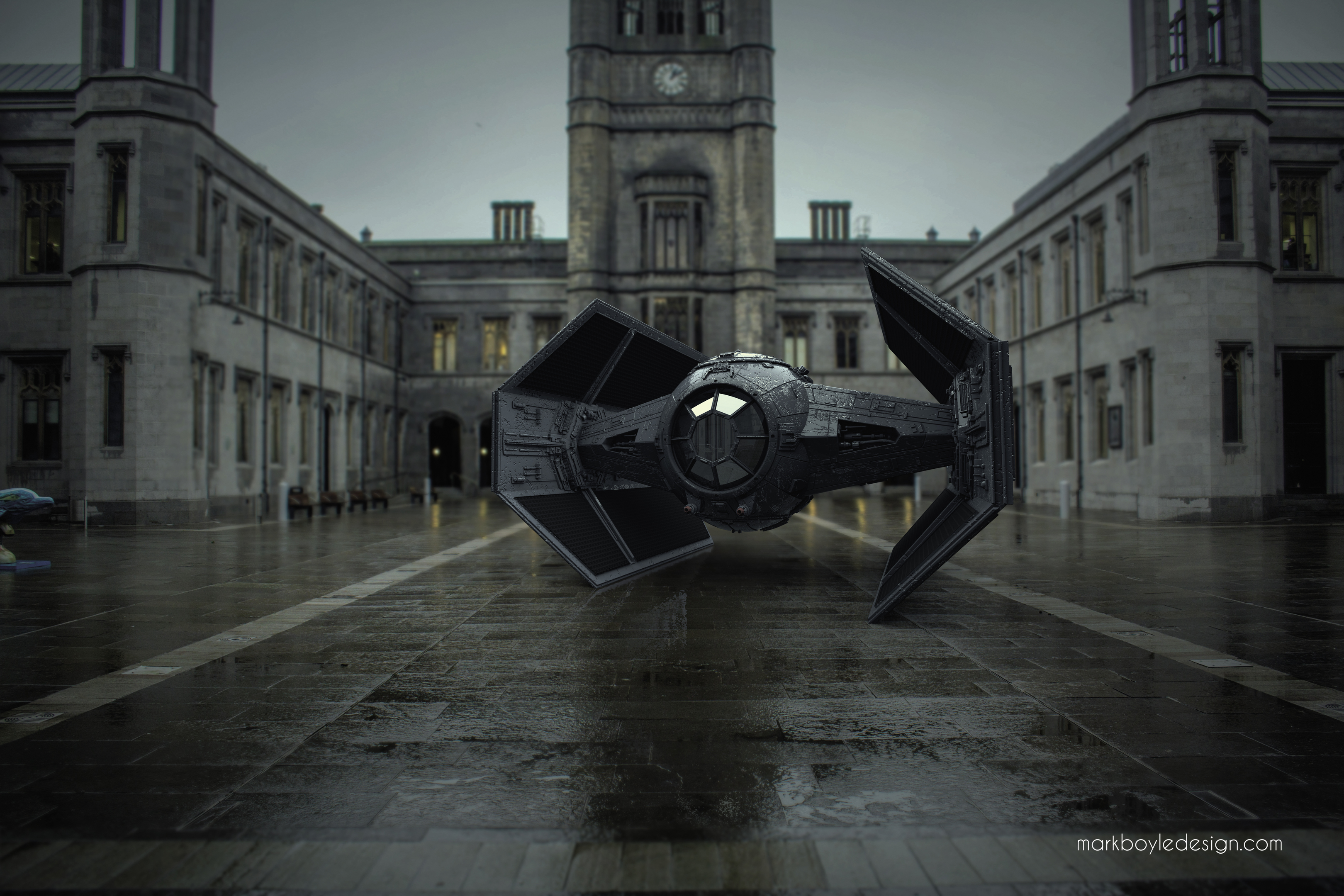 The North-east will be hosting a galaxy far, far away when the creators of a unique Star Wars exhibition dazzle the public – while also raising charity cash.
Star Wars in Aberdeen, which describes itself as "channelling The Force through arts and creativity", first came to Aberdeen as an art exhibition last year.
But this year organisers Mark Boyle and Morgan Black plan to make it a city-wide event celebrating the much-loved sci-fi saga.
And all profits will be going to the charity CLAN Cancer Support.
Mark first came up with the concept in Glasgow where his art exhibition captivated the public.
After joining forces with Morgan, the pair decided to bring the project to Aberdeen.
Mark, of Glasgow, said: "I have a design company that does a lot of work with 3D images and models.
"Morgan had been involved in Granite City Comic Con and we came up with the idea of doing Star Wars in Aberdeen.
"Morgan has been closely linked with CLAN for a long time so we decided to use the event to raise money for them."
He added: "Last year, we held the event at Belmont Filmhouse over five weeks. It went down brilliantly and we raised about £1,000 for CLAN."
Following that success Mark and Morgan, who is from Aberdeen, now want to do things on a far greater scale.
Mark said: "It'll be a similar event but over four or five venues. We'll be back in the Belmont Filmhouse where we'll have a lot of the artwork exhibited. As well as that, we've got the skate park by the beach as a venue where there'll be lots of Star Wars-themed graffiti and props.
"Both the BrewDog bars will be involved as well as the Underdog location in their basement.
"We'll be using it for a special May the 4th 40th anniversary screening of an original cut of A New Hope."
Visitors can also look forward to a host of other events and sights including several family fun days, a visit from Tanya Roberts – an artist drew several of the Clone Wars comics – quizzes, digital art, models and more.
A highlight of the event last year was a life-size model of BB-8, the loveable droid from The Force Awakens, which will return this year.
Mark said: "We have so many ideas and not all of them are solidified yet.
"I work with 360 degree photography and I'm planning on turning the pieces into a similar experience so visitors can put on virtual reality goggles and feel like they're really immersed in the experience."
CLAN Cancer Support is a charity the pair have a strong connection with and they want to make sure they raise as much cash as they can.
Morgan said: "I have been raising money for CLAN Cancer Support for going on four years now.
"It has been proven time and time again how important they are and how much they offer our community and those who, in any way are affected by cancer.
"During our 2016 exhibition I spoke to hundreds of Star Wars fans and it was very much apparent that too many of us didn't just share our love for that galaxy far, far away we also shared the terrible experience of cancer in our lives.
"Whether that was through personal experience, a loved one, a friend or a work colleague."
He added: "With Star Wars in Aberdeen, Mark and I aim to raise as much money as possible to help ensure that the facilities and services that CLAN offer reach as many people as possible. We have had some amazing support not only from our artists and local businesses but also the best fans in the world – Star Wars fans."
Despite all the challenges that come with organising an event on this scale, Mark and Morgan are taking it in their stride.
Mark said: "Morgan and I both come from an event organising background so we're used to putting things together. "It's hard work at the start but it's totally worth it."
He added: "The event is really about wanting to encourage the local community and support the creators, artists and small businesses in the area.
"It's why we've chosen areas like BrewDog – it's relevant to the community.
"We want to encourage people to move around the city and explore it in ways they maybe normally wouldn't."
Star Wars in Aberdeen will run from April 1 to May 6 at various locations throughout the city.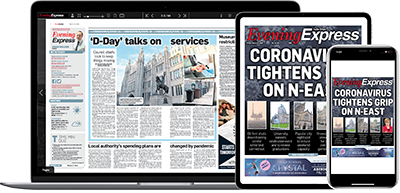 Help support quality local journalism … become a digital subscriber to the Evening Express
For as little as £5.99 a month you can access all of our content, including Premium articles.
Subscribe