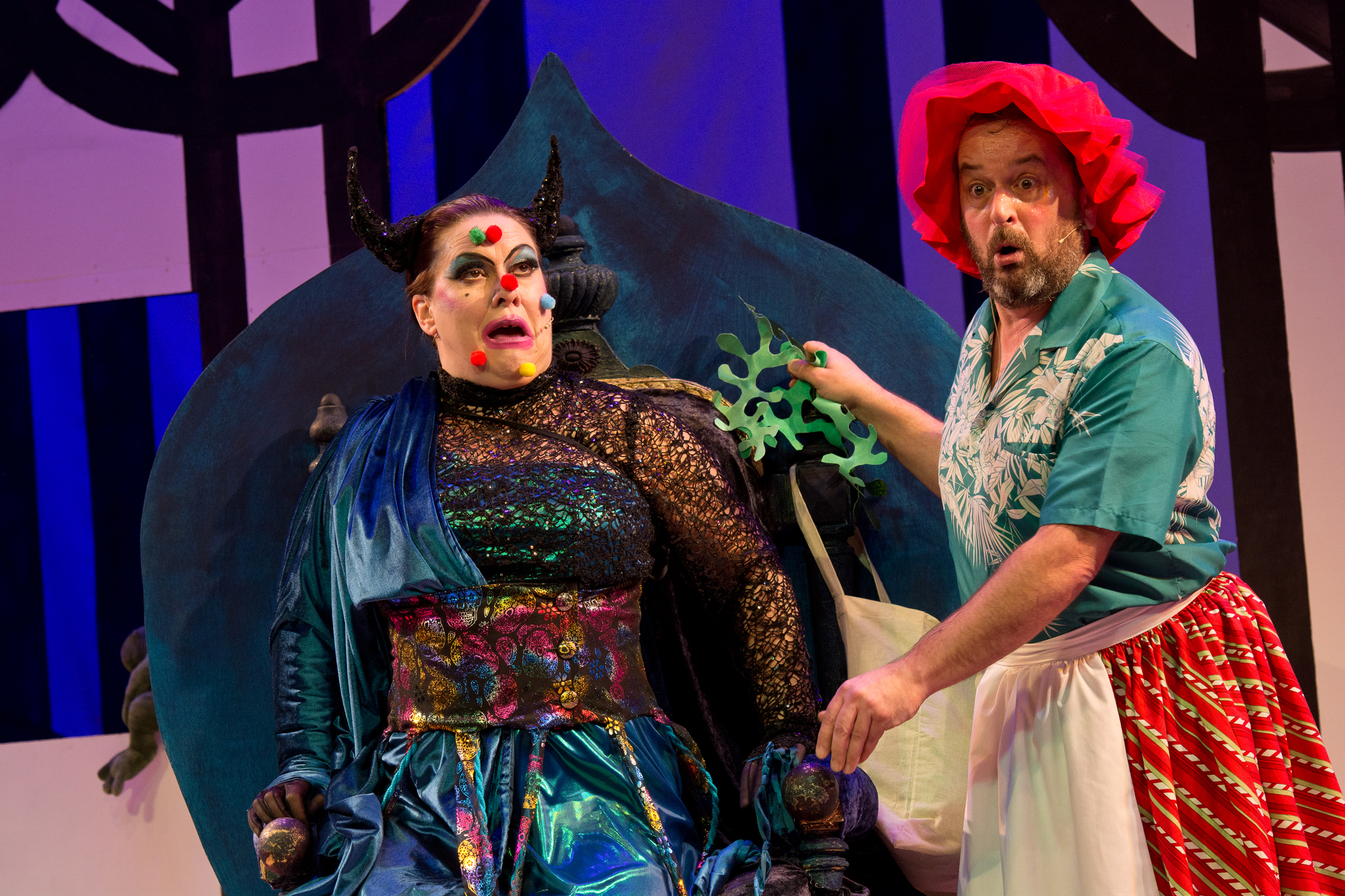 Taking on the role of any baddie in panto can only be a good thing, right?
The performance of Aberdeen's very own Joyce Falconer, who played the part of wicked Queen Sissybell, struck just the right balance.
It combined her comedic smidgen of wickedness with a dusting of softness, to ensure she wasn't too scary for wee ones in the audience.
Speaking of which, you could almost taste the buzz of energy and excitement in the air. That's the beauty of pantomime – a grown-up like me gets a free pass to indulge their inner child.
Let's face it, what's not to love about that?
Back to her roots and most certainly at home in Aberdeen Arts Centre, Joyce's rapport with both the cast and audience was superb.
Add to the mix some fabulous costumes, make-up, glitter and sparkle, and well… I found myself jollied along with the rest of the audience, and four-year-old grandson, as we all booed and hissed the wicked Queen with glee.
This version of the classic fairytale story is presented in Doric and centres around the Devanha Kingdom where poor Snow White (Annabel Logan) has to flee to remain out of the clutches of her wicked stepmother.
But can her prince, commoner Ruaridh (Ewan Petrie), save the day with true love's first kiss?
Although Ruaridh is the supposed hero, the accidental hero comes in the guise of Bosie (Rod Matthew), head honcho of the Dwarfs, among a host of other characters he plays.
Action Man enthusiast Cameron Mowat (Donald) was hilarious as the haphazard skivvy to Sissybell.
But special mention has to go to the children (drawn locally) on stage. They were awesome. Some were clearly mesmerised to be beneath the lights – and the memory will last a lifetime.
One can only imagine how proud their parents must be.
As the curtain fell, Sissybell's spell had indeed been broken, but there's little doubt we all fell under Joyce's spell …. Arise the true Queen of Panto …. this Aberdein quine is as a good as it gets.
Yes it is safe to say, we the audience left the building jingling our bells, filled with Christmas spirit as we all Heigh Ho-ed it home!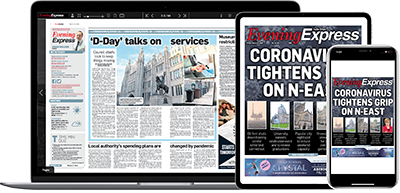 Help support quality local journalism … become a digital subscriber to the Evening Express
For as little as £5.99 a month you can access all of our content, including Premium articles.
Subscribe