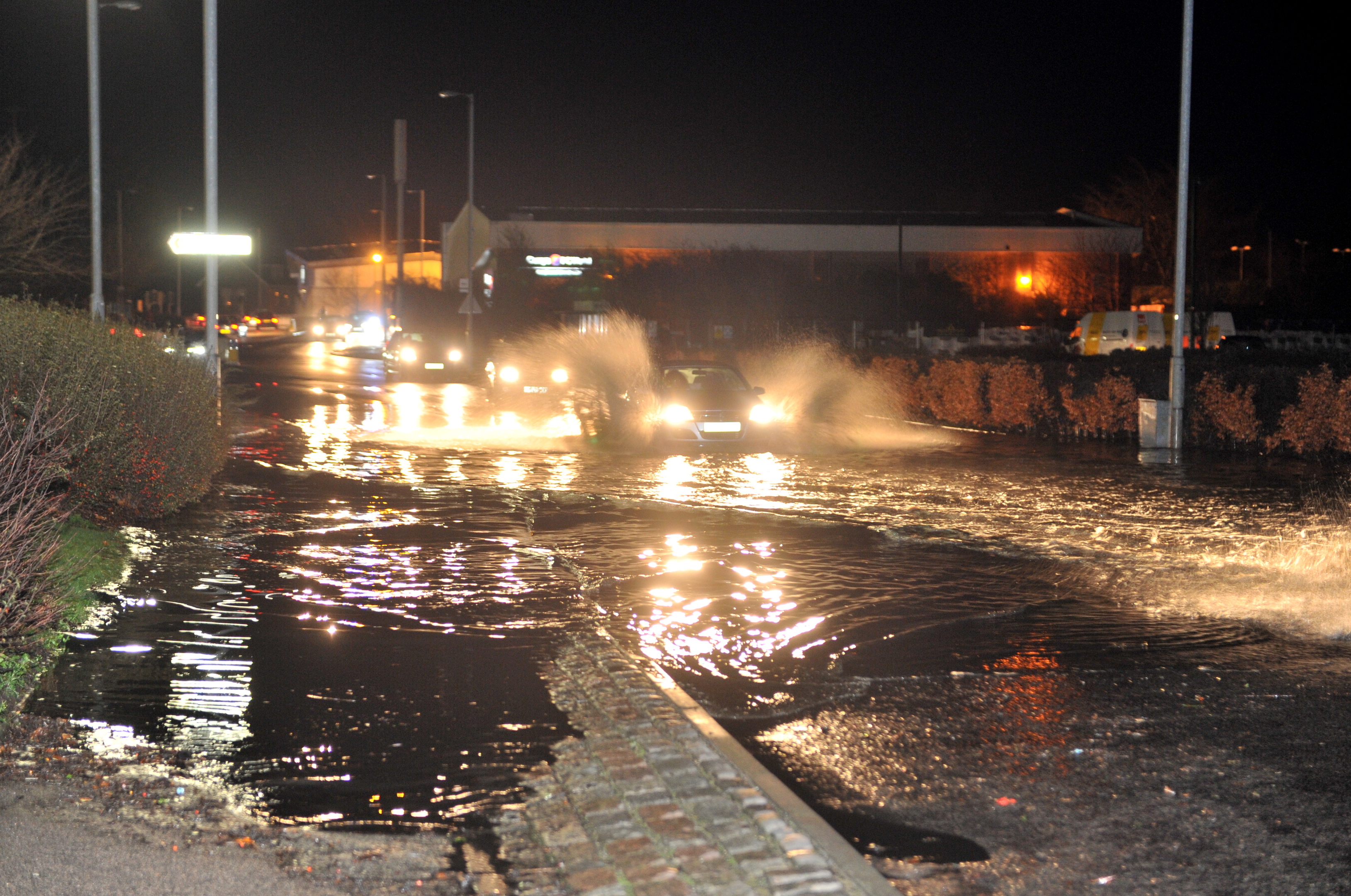 When Storm Frank hit, Aberdeen was affected badly with people evacuated from their homes and roads closed.
The storm brought high intensity rainfall over a 24-hour period falling, on already saturated ground, which resulted in flooding in many parts of Scotland.
More than 100mm of rainfall was recorded over the period in the Upper Dee catchment, and SEPA recorded the highest water levels in 40 years.
Since the storm hit, Aberdeen City Council has been working to improve measures across the city and the authority today revealed more projects running into "tens of millions of pounds" will be implemented over a number of years.
Projects have includes repairs to damage to a road in Bridge of Don, design studies for a flood prevention scheme at Peterculter, installation of a storm bypass at Leggart Terrace, installation of the wetlands at Seaton Park and flooding prevention work at Watson Street and Cornhill areas.
In addition, the city council administered a £1,500 flooding grant to residents who met the criteria which was designed to help with costs to buy equipment such as flood doors for their properties.
The priorities include a collaborative project with Scottish Water to prevent city centre sewer flooding in the Merchant Quarter, flood doors to prevent river flooding to residential homes at Deeview Court, measures in place for the area near Bon Accord Glass on Riverside Drive and a River Don early warning system to alert Grandholm Village.
Council leader Jenny Laing said: "Storm Frank and the January flooding were devastating for many parts of the North-east and for residents and communities in Aberdeen.
"Although they were both regarded as extremely unusual events, we cannot be complacent about flooding on this scale not happening again which is why the measures were taken afterwards and will continue over the next few years.
"We hope that nothing on this scale ever happens again as we know how terrible the impact is on people to have their houses or businesses affected by flooding.
"The response by our own staff working alongside emergency services at the time was amazing, and their hard work during what were challenging circumstances, and also for work which has been carried out and will continue on flood prevention schemes around the city.
"I'd also like to thank the community groups and individuals who played such a big part in cleaning up the debris afterwards as their efforts were tremendous."
The council said hundreds of homes were saved during Storm Frank when Westburn Park, Glashieburn, and Stronsay areas flooded as they have been designed to do, to act as containment pools for extra water from burns and sewers.
When Storm Frank hit last year, dozens of OAPs were rescued from a sheltered housing complex after a river in burst its banks.
A total of 40 residents from Bridge of Dee Court on Holburn Street had to flee their homes.
The nearby Brig O Dee bar, which took in the residents, was flooded as well with the cellar taking in a considerable amount of water which destroyed the heating system.
Nicola Williams, manager at the bar, said: "We had water coming in the cellar which meant we had no heating. It was tough as we were trying to cater for the residents of Bridge of Dee Court and also trying to fix the cellar.
"A year on we have relocated the heating so that would be okay, but we wouldn't be able to stop the water coming into the cellar again."
Emergency services also had to evacuate homes on the city's Riverside Drive after the River Dee burst its banks. Residents were moved to Norwood Hall Hotel, on Garthdee Road, which was opened as a rest centre.
Police closed Riverside Drive between the Queen Elizabeth Bridge and George VI Bridge and parts of Inchgarth Drive and Sainsbury's in Garthdee also had to be evacuated and B&Q had to close due to the floods.
Hundreds of residents suffered too, particularly in Peterculter after the Culter Burn burst its banks, and other areas affected by flooding or debris included Seaton Park, Aberdeen beach, Westburn Park, Glashieburn, Stronsay and Jack's Brae.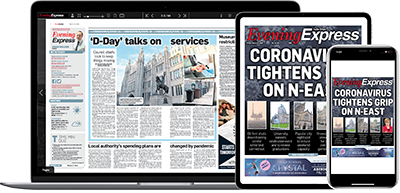 Help support quality local journalism … become a digital subscriber to the Evening Express
For as little as £5.99 a month you can access all of our content, including Premium articles.
Subscribe