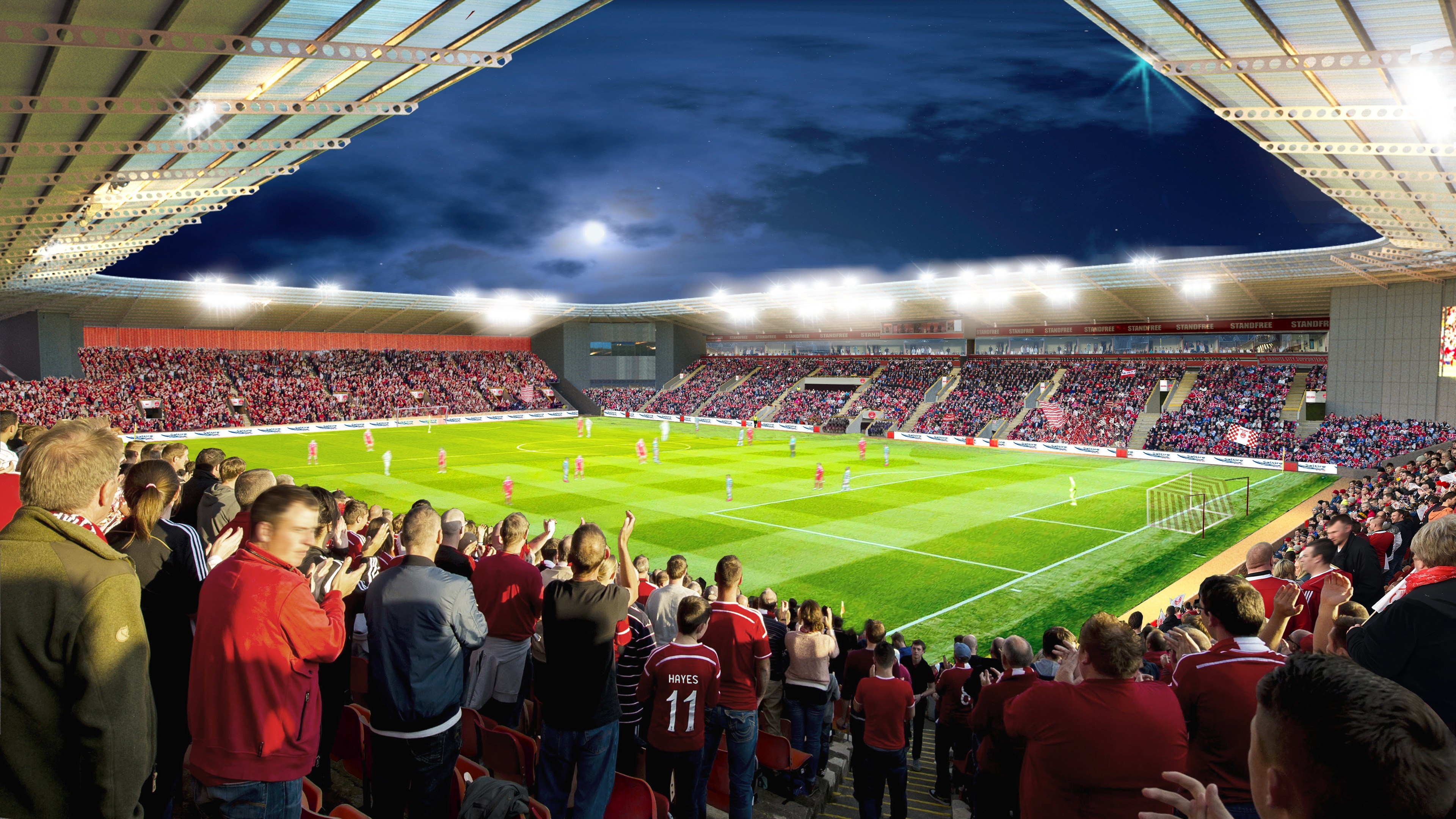 The vice-chairman of Aberdeen FC says the club will not be able to move into the 21st Century without a new stadium.
George Yule was speaking to the Evening Express ahead of a public exhibition which takes place today at Pittodrie.
New images have been revealed of how the £50 million stadium will look.
He said: "The images look great, the facilities on offer for supporters, for community participants, for our own staff and players is fabulous and it is what this club has been screaming out for. This football club needs to move to the 21st Century and it won't unless we move to Kingsford.
"If it were not to proceed then it would put a break on the momentum which has been built up over the last four years on the park and off it."
Mr Yule said the new stadium is about creating more of a match day experience rather than just going to watch a game and leaving again.
He said: "We have included in the facilities for the stadium a supporters bar area, we have also included an external fan zone and they will all be available at the exhibition for the fans to see. We want to create more of an event before and after the 90 minutes rather than just people come here for the game then go again."
The new facility was originally expected to cost around £40m, but it is now thought it will cost around £50m, which will include £9.5m for community facilities.
In order to fund the move, it is expected around £18m will come from the sale of the Dons' current home with the rest coming from fundraising, naming rights and lottery funding.
Residents of Kingswells, Westhill, Cults and fans have all had their say on the proposals.
This has raised a number of questions especially regarding travel, noise and light pollution.
Mr Yule said: "For the local community of Westhill there has been a lot of noise but a lot of noise from a small group of people. What I would say is judge us on the facts because there is a lot of speculation out there from the size of the stadium to the light and noise pollution and the traffic.
"People have the right to object but this is not going to affect their everyday lives. In context it will be 26 games a year or once a fortnight. Secondly, the price of progress is a bit of an inconvenience and contextually if there are slight delays once a fortnight getting by a stadium event which is on then is that any different to people coming from the centre of town or from Ellon to the AECC?"
Mr Yule would like to see the football club move with the city in progressing.
He said: "This region needs a lot of diversification away from oil and gas. There are a lot of good things happening in the city just now so the city needs to get behind it and not let politics get in the way of progress."
Clare Davidson, spokeswoman for the No Kingsford Stadium Group, said: "We fundamentally disagree that apparently this won't affect our everyday lives.
"The facts are that it's a 20,000-seater stadium, the facts are according to the Dons Together Supporters Group around about 50% of fans will drive to the games, there's a lot of traffic on that road.
"It's also a fact that a majority of residents of Westhill are against this stadium.
"The campaign group has raised thousands and thousands of pounds to help fight this. I think that shows itself the level of support against this."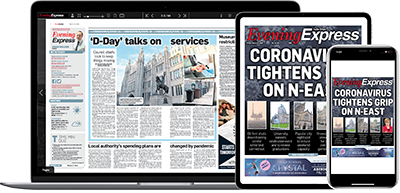 Help support quality local journalism … become a digital subscriber to the Evening Express
For as little as £5.99 a month you can access all of our content, including Premium articles.
Subscribe