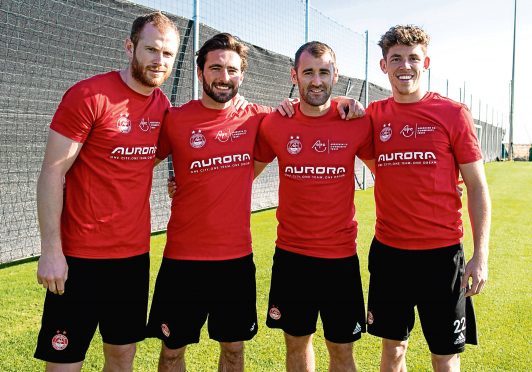 Businesses, community groups and Aberdeen FC supporters across the North-east are being urged to Don red tomorrow.
People are being asked to back the "Red for Aurora" campaign to show support of the football club's controversial stadium plans ahead of the decision on Monday.
Aberdeen FC (AFC) is proposing to build a £50 million community sports campus and stadium with training facilities at Kingsford near Westhill, which has been met with opposition by the No Kingsford Stadium Group.
Dons captain Graeme Shinnie is leading the call for people to support Red for Aurora day.
He said: "We are aiming to generate widespread support across the city and through social media channels so we are encouraging everyone to join forces with colleagues, customers and suppliers to wear something red tomorrow, or display posters or red flags.
"The decision on Monday is crucial for Aberdeen Football Club and we are calling on the Red Army to go red and show our councillors that there is widespread support for the proposals at Kingsford, as well as compelling economic and community benefits for many years to come."
Dons supporters are being asked to wear red with an option of donating money to Aberdeen FC's Community Trust (AFCCT) and share images on social media.
And businesses are also being urged to put up red bunting and Aurora branded material.
The AFCCT provides football programmes for girls and boys, weekly walking football sessions for women and men, dementia-friendly activities and health walks for over-65s, and the Football Fans In Training scheme, which to date has helped participants lose a combined total of 160st.
Ally Prockter, AFCCT chief executive, said: "I encourage everyone to go 'Red for Aurora' tomorrow.
"This is the final chance for anyone in favour of the proposed community facilities and stadium at Kingsford to publicly show their support.
"These facilities will be a huge boost, providing an inspirational setting to continue our work."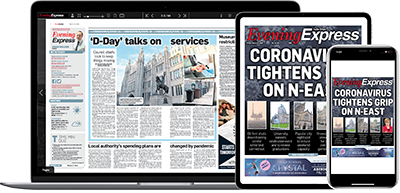 Help support quality local journalism … become a digital subscriber to the Evening Express
For as little as £5.99 a month you can access all of our content, including Premium articles.
Subscribe