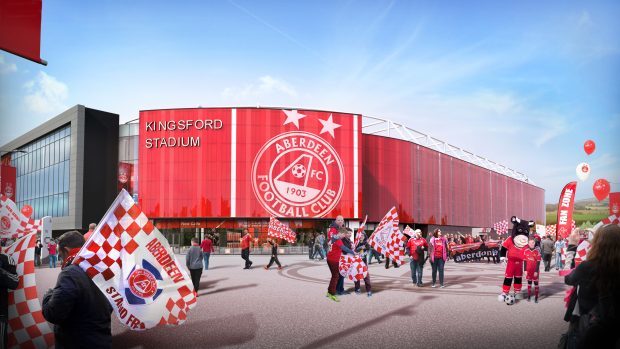 Scottish Premiership rivals of Aberdeen Football Club have thrown their weight behind the Dons' bid for a new £50 million stadium and training complex.
Aberdeen City Council questioned whether the football ground and training facilities need to be on the same site, in Kingsford, claiming other clubs operate satisfactorily without co-location.
Now, AFC have claimed other top flight clubs have either co-located their facilities – or would if they could.
A new report from the club, seen by the Evening Express, reveals Celtic and Hearts have lent support to their rivals' stadium bid.
In a letter to Dons chief executive Duncan Fraser, Celtic chief executive Peter Lawwell wrote that the Hoops had no space to build a training ground at Celtic Park.
He added: "However, given the considerable financial and operational benefits from co-location, I think we'd have all preferred co-location".
Hearts are currently developing their stadium, and the club's training facilities are just over four miles away.
In a letter to Mr Fraser, Hearts chairwoman Ann Budge wrote that she sees this as "a major disadvantage for the club, for the players, for the supporters and indeed for the local community and, had we had any alternative, we would definitely have gone for co-location".
She added that co-location brings cost efficiencies and told Mr Fraser: "In short, Duncan, I would strongly recommend that you attempt to co-locate all of your facilities when you embark on your stadium development."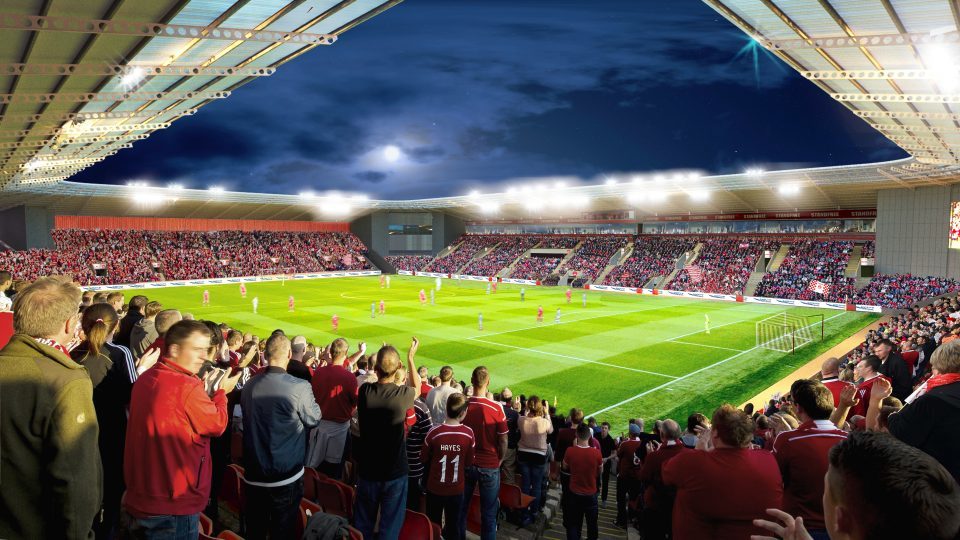 Written by agents managing the stadium construction proposal on behalf of the Dons, the report said, of the other Premiership sides, Ross County, Kilmarnock, Hamilton Academical and St Johnstone co-locate facilities to some extent, while other clubs including Celtic and Rangers would if they could.
The report adds: "The council highlighted other (Scottish) clubs who seem to operate satisfactorily (without co-location).
"This high-level view is misleading given that the majority of these clubs are based at their historic early 20th-century stadium sites and are landlocked by surrounding residential and commercial developments with no adjacent land available for the reaction of training facilities next to their football stadium.
"The reality is (Aberdeen FC) is woefully behind every other top-flight club in Scotland in terms of facilities.
"This is completely unsustainable beyond the short term. The club currently punching above their weight is down to their exceptional manager (Derek McInnes) and the key to retaining him is the delivery of top-class facilities now."
Calculations detailed in the report have revealed building training facilities away from the new stadium would cost the Dons an extra £6.3m.
It stated: "This is not a figure the club can realistically be expected to accommodate given the existing challenges of securing £50m of private-sector investment."
The report also emphasised the positive impact co-location would have on children.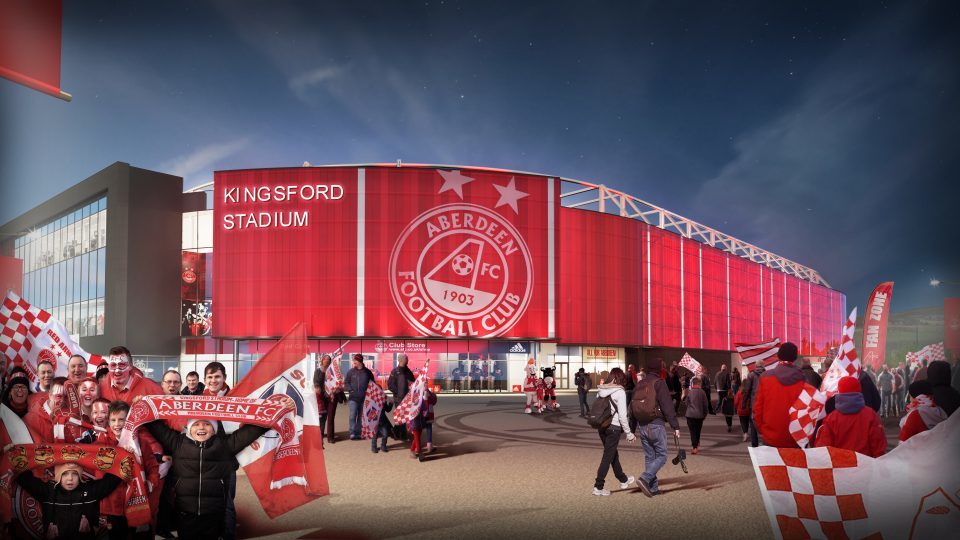 "As an example, at Kingsford, the shared facilities would allow a group of children on site to meet the players on arrival, meet and mingle with players, get autographs and photos and have a tour of the stadium," said the report.
Aberdeen FC executive vice chairman George Yule said: "Pittodrie is an aged facility, totally out of step with the requirements of players and supporters in the modern age.
"It's also unrealistic to expect our professional athletes to train daily at third-party venues designed for students and schoolchildren.
"Building a modern stadium, bespoke training facilities for our first team and youth academy and dedicated facilities for the Aberdeen FC Community Trust is vital for Aberdeen FC to achieve a successful and sustainable future and to maximise our socio-economic contribution to the city and wider region.
"If we want to secure long-term success, competing at the very top of Scottish and even European football, we must overcome the day-to-day hardships of poor, out-dated, disparate facilities which are woefully behind every other top club in Scotland.
"A modern stadium with best-in-class facilities co-located on site will allow us to compete on a more level playing field to secure top -quality players, coaches and management.
"It provides us with something unique that would be envied among other Scottish clubs and the best environment to inspire, motivate, attract and retain today's and tomorrow' players, coaches and management and to roll-in additional community facilities that accommodate the Trust and local people."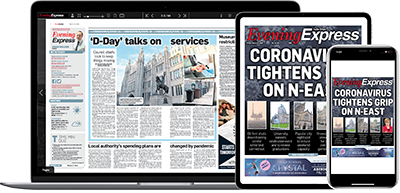 Help support quality local journalism … become a digital subscriber to the Evening Express
For as little as £5.99 a month you can access all of our content, including Premium articles.
Subscribe