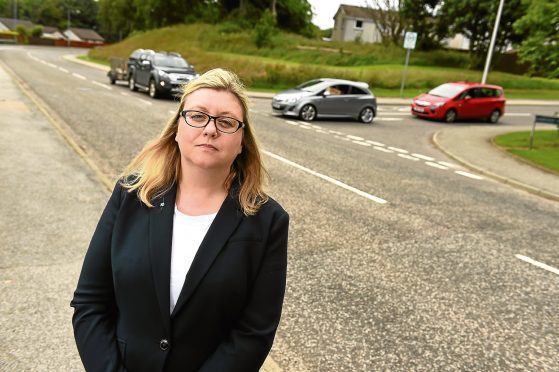 An Aberdeen community has called for more action to tackle speeders amid reports too many cars are breaking the limit.
Councillors from the Bridge of Don and Danestone areas have been contacted by concerned residents who want action to improve matters.
New speed survey results have pinpointed particular streets as problem areas.
Councillor for the Danestone area Gill Samarai said: "There has been quite a bit of correspondence with constituents around Laurel Drive.
"It's obviously not getting through to people there that it's a 30mph area and people think Diamond Bridge and Laurel Drive is a 40mph zone – that's indicated in the speed surveys that have been done.
"The police have engaged with us on that topic and I think what is planned is we're going to do a few more initiatives."
Reports of speeding have also been raised in numerous streets around neighbouring Bridge of Don.
Councillors for the area, Alison Alphonse and Sandy Stuart were both contacted by constituents concerned about streets such as Scotstown Road, Balgownie Road, Jesmond Drive, Ellon Road and the new development at Shielhill Road.
Cllr Stuart said: "The speeding thing seems to be quite common in the Bridge of Don. We've had a couple of people mention Ellon Road next to the North Donside Road, so at the moment there's a survey being done.
"I went out with one of the constituents and – let me tell you – it was frightening."
Cllr Stuart said simple measures could reduce the risk of collisions, adding: "What I hope we can do is get the vegetation on the roundabout cut down, because you've still got them coming round the roundabout at 30mph or 40mph; whoever is coming out isn't going to see them because they're coming round so quick."
Community policing team inspector Gary Spark said: "We are aware of residents' concerns and officers regularly carry out patrols supported by road policing colleagues to encourage appropriate use of roads across the area.
"We continue to encourage members of the public to report any concerns they have regarding driver behaviour to us on 101 with as much description as possible."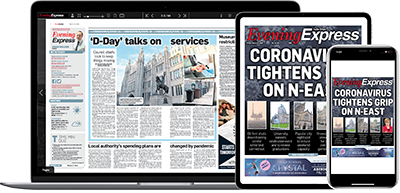 Help support quality local journalism … become a digital subscriber to the Evening Express
For as little as £5.99 a month you can access all of our content, including Premium articles.
Subscribe