Lorries could be allowed to travel faster on the A90 now new powers have been devolved from Westminster to Holyrood.
The power to set speed limits has been passed to MSPs under the Scotland Act.
Currently, lorries over 7.5 tonnes can travel at 40mph on single carriageways and 50mph on dual carriageways.
Banffshire and Buchan Coast MSP Stewart Stevenson said he would back increasing speed limits by 10 mph for heavy goods vehicles (HGVs) and said it could be brought in for the length of the A90.
He said: "I welcome the devolution of these powers and indeed any other powers the Westminster Government can be persuaded to give up. Local decision-making for local circumstances is a good thing. Specifically on speed limits, these powers would mean – with appropriate improvements to the A90 – the speed limit for HGVs could, for example, be raised.
"This would allow traffic to flow more freely in advance of the major infrastructure improvements, which are currently being considered for the Fraserburgh-Peterhead-Aberdeen corridor."
Road safety charity Brake campaign manager Gary Rae said increasing speed limits would be dangerous.
He said: "The relationship between speed and casualties is a proven one, so allowing the largest vehicles on our roads to reach higher speeds more often risks more deaths, serious injuries, and additional cost to the taxpayer."
But an AA spokesman said the organisation backed raising speed limits, as slow-moving lorries can cause drivers to get frustrated and attempt dangerous manoeuvres.
He said: "Safety campaigners have made the point accidents are more likely to cause damage if lorries are travelling faster.
"The flip side of that is there is less likely to be an accident if drivers are less likely to be stuck behind an HGV travelling substantially more slowly than them."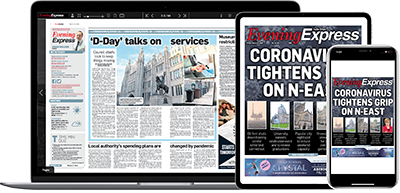 Help support quality local journalism … become a digital subscriber to the Evening Express
For as little as £5.99 a month you can access all of our content, including Premium articles.
Subscribe