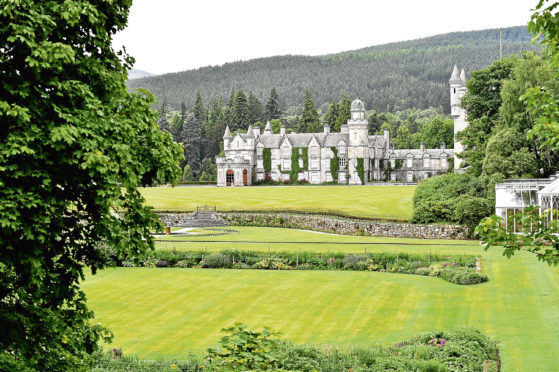 A special exhibition showcasing a selection of crystals will be on display at a North-east castle.
Balmoral Castle's installation explores how gems hidden in the Cairngorm Mountains were discovered and used during Queen Victoria's reign.
The mountain range – the highest in Scotland, gave its name to gem quality smoky quartz – Cairngorm – found in the region.
Topaz and beryl have also been discovered in the national park area.
The Crystals of Balmoral exhibition will feature a range of Cairngorm quartz crystals, as well as associated artefacts from Queen Victoria's own personal collection.
In Victorian times, hunting for crystals was a popular pastime, but in more recent years, few gems have come to light.
However, there are still a few good examples of the Cairngorm quartz, which survives on as mineral specimens.
Garry Marsden, visitor enterprise manager at the Balmoral Estate, said: "The exhibition will offer a unique opportunity to see the 50lb smoky quartz crystal found by James Grant in 1851, and presented to Queen Victoria.
"Also on display will be a selection of other fine specimens, including some of the best pieces of uncut gem quality Cairngorm and three of the largest beryl crystals ever found in the Cairngorms.
"If you are in the area, don't miss this one-off chance to see these historical treasures."
Not all crystals found in the area, however, are light enough to warrant the Cairngorm name.
Almost all of the good-quality gems were consumed by the lapidary industry, which involves the engraving, cutting or polishing of stones and gems, in Aberdeen, Edinburgh and elsewhere.
Garry added that due to this, having a collection of preserved quartz stones at Balmoral is all the more important.
Crystals of Balmoral will be open to visitors in the ballroom of Balmoral Castle from March 30 to July 31.
No other rooms other than the ballroom are open to the public, as they are private rooms belonging to the Queen.
The iconic castle, which has been one of the residences for members of the British Royal Family since 1852, is 6.2 miles west of Ballater, and 6.8 miles east of Braemar.
The working estate covers an area of around 50,000 acres and has grouse moors, forestry and farmland.
It also has managed herds of deer, Highland cattle and ponies.
Later in the year, the castle will also host an exhibition called Land Rover – 70 Years in the Making.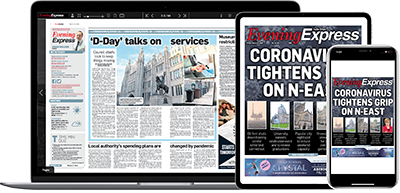 Help support quality local journalism … become a digital subscriber to the Evening Express
For as little as £5.99 a month you can access all of our content, including Premium articles.
Subscribe