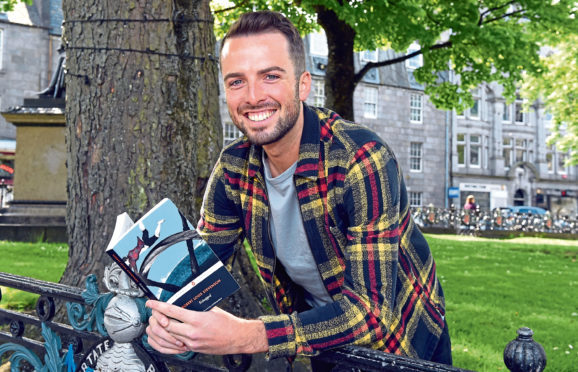 An Aberdeen writer has published a book exploring African connections within Scottish literature.
Shane Strachan has released a collection of short fiction, titled Nevertheless: Sparkian Tales in Bulawayo, based on novelist Muriel Spark's six years in the African city.
Using archives at the National Library of Scotland including Spark's handwritten essays, correspondence and possessions, Shane has written a contemporary take on her experiences.
The protagonist is a Scottish doctor who unknowingly traces the same steps as Spark while in Bulawayo – Zimbabwe's second city which has been twinned with Aberdeen since 1986.
Shane, who has a PhD in creative writing from Aberdeen University, was inspired by his own impressions of the city where he worked with the National Gallery of Zimbabwe on an arts-in-health project in Lady Rodwell Maternity Hospital in 2015 and 2016 – the same hospital where Spark gave birth to her son in 1938.
---
---
He said: "I have been to Bulawayo twice now and I think there are more similarities with Aberdeen and Bulawayo than people think, especially in terms of our industrial backgrounds.
"It is a beautiful place and the people there are wonderful, even in the face of poverty."
He added: "I think the cities are similar as well in the sense of there are many creative people there, as in Aberdeen, who struggle to be heard ahead of bigger and more well-known cities."
Shane will launch the book formally on October 29 at the Suttie Arts Space in Aberdeen Royal Infirmary at an exhibition of new work created by the Zimbabwean artists he worked with in 2016.
The book, published by Bulawayo-based publisher amaBooks, is available to buy online, with all profit from sales of the book being donated to the Lady Rodwell Maternity Hospital in Bulawayo.
Anyone interested in buying the book can do so at bit.ly/2O0YJdQ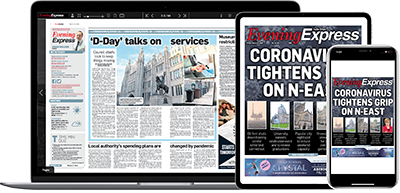 Help support quality local journalism … become a digital subscriber to the Evening Express
For as little as £5.99 a month you can access all of our content, including Premium articles.
Subscribe