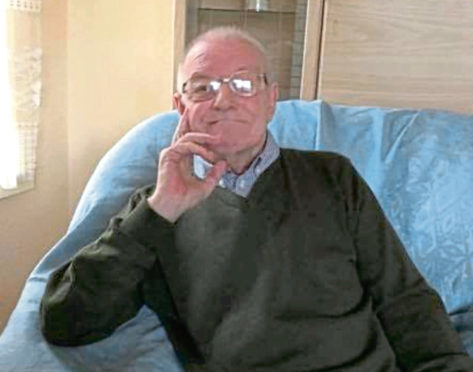 A grieving son today called for answers after his dad was found dead in an Aberdeen shopping centre – two days after going missing.
Frank Finnie, 80, who had dementia, was last seen on Thursday in the Sheddocksley area of the city.
Officers found his body at around 1pm on Saturday inside Aberdeen Market.
Frank's son Keith, 44, was told by police that CCTV shows his dad falling forwards through a fire exit door at around 3pm on Thursday.
Speaking to the Evening Express, Keith said questions remain about his dad's death.
He said he had asked police to search the Market Street area because his dad used to work nearby and would often visit for a coffee.
Keith himself turned up to the shopping centre on Saturday to search for Frank and saw police were already outside the building.
He said: "I waited for them to come out and they recognised me and said they would like me to come into the manager's office.
"They explained that it looks like my dad had been in for a coffee and had then asked where the bathroom was.
"Some way or somehow he's went to this fire exit door to leave or go to the bathroom and then opened it."
Keith, who lives in Kingswells, added he is waiting on a post-mortem to be carried out to determine whether his dad had passed away immediately after the fall.
He said he was a "broken man" after the discovery.
"This is the thing that's keeping me awake at night – for somebody that's so close to me, to think of him lying there maybe calling out for help, scared or cold," said Keith.
"I asked why was the door not alarmed? Why was it unlocked? Apparently this area is not used. Why was it not completely blocked off?"
Keith said he keeps asking himself had someone been there when his dad went through the door, whether he would be "sitting with him now"?
He added: "I've lost a great best pal and an unbelievably amazing dad.
"He was well liked and always smiling.
"I've looked up to him and after him for years and we did everything together.
"This can't be allowed to happen again. I have a duty to him and to myself to stop this ever happening again."
In a Facebook post, Keith, said: "He fell through a fire exit into pitch blackness and downstairs laying there over two days.
"I've no idea why they have only just found him over two days later, I've already demanded answers."
Police sealed off the area where Frank was found on Saturday while they carried out inquiries.
In a statement, Police Scotland said: "There are no apparent suspicious circumstances but inquiries are continuing to establish the full circumstances of the death.
"As is standard a report will be submitted to the Procurator Fiscal."
John Dow, manager for the centre, declined to comment on the incident.
Rockspring, the owner of the centre, could not be reached for comment.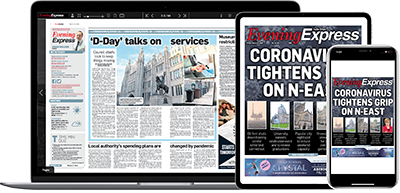 Help support quality local journalism … become a digital subscriber to the Evening Express
For as little as £5.99 a month you can access all of our content, including Premium articles.
Subscribe