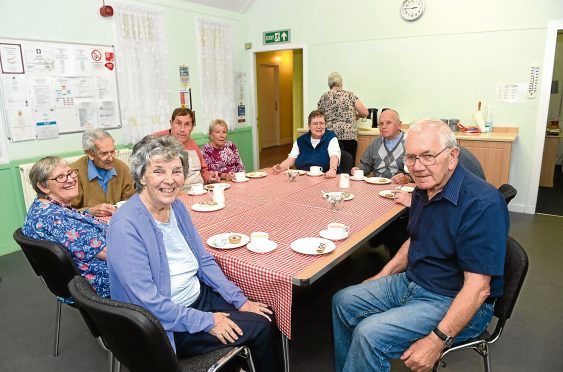 A social club for pensioners was able to give their centre a spruce up after scooping £1,000 in last year's CommunitEE Chest.
The James Tyrrell Centre in Mastrick provides care to the elderly, lonely and isolated members of the community to encourage them to take part in social activities.
Running from Monday to Thursday, the centre gives pensioners opportunities to take part in board and card games, quizzes and bingo.
The social club functions as an important reason to get people who might not otherwise get out of their homes.
Last year's cash was spent on improvements to their meeting room, as some of the chairs were becoming a bit old and worn.
Jane Wilson, a supervisor at the centre, said: "We had our chairs all reupholstered and we revarnished all the woodwork. We were delighted.
"The chairs were the last thing that we were hoping to get done.
"I think we will take part again this year, as there's always expenses.
"It'll go towards shows, as we like to get some entertainment in and we've got Christmas coming up.
"Having the place look nice makes it lovely and comfortable for everyone."
The Evening Express' CommunitEE Chest £15,000 cash pot will be shared out to non-profit organisations across the North-east.
To be in with the chance of getting a portion, all groups have to do is fill in the registration form and work together to collect as many tokens as possible.
Next month, we'll begin printing the tokens every day in your copy of the Evening Express.
The groups with the most tokens in each category will walk away with a cash amount between £500 and £5,000, depending on how many members are in the group.
Successful groups with 30 members or less will get £500, groups with between 31 and 60 members could take home £1,000 and groups with more than 61 members are in with the chance of bagging themselves £5,000.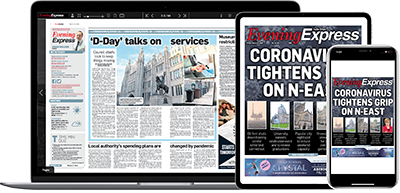 Help support quality local journalism … become a digital subscriber to the Evening Express
For as little as £5.99 a month you can access all of our content, including Premium articles.
Subscribe