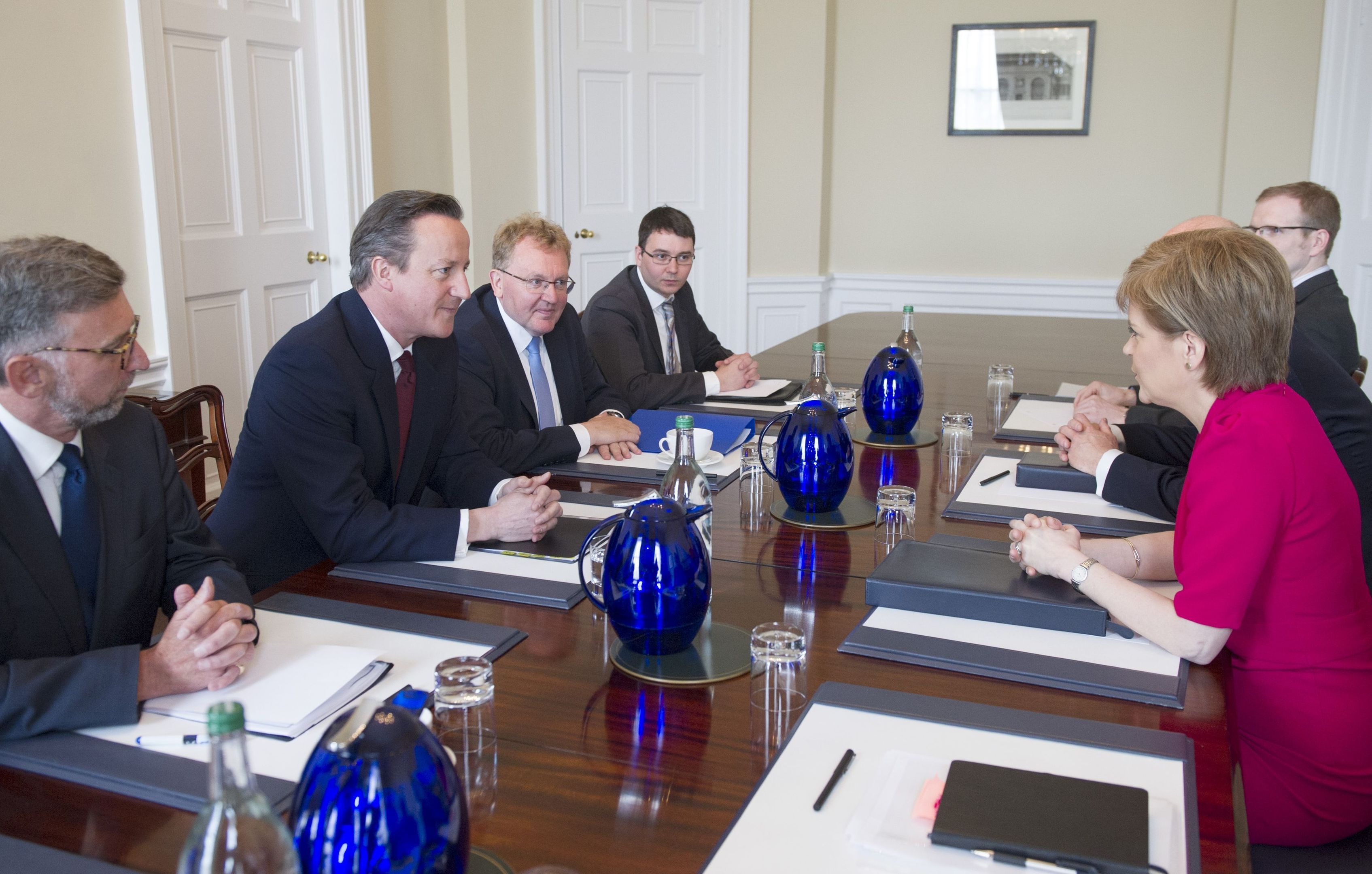 ALEX Salmond has hit back after the Prime Minister said Scotland would not have the power to stay in the EU if the UK voted to leave.
David Cameron met with First Minister Nicola Sturgeon for the first time since the general election.
At a press conference afterwards, Mr Cameron was asked if he accepted Ms Sturgeon's argument that Scotland should have a veto over the UK leaving the EU in a referendum, which is expected in 2017.
He answered: "We put forward in a manifesto the clearest possible pledge of a renegotiation and an in/out referendum by the end of 2017.
"That manifesto has now been backed at a UK-wide general election so I believe I have a mandate, rather in the same way the SNP felt they had a mandate for their referendum.
"They didn't give Orkney and Shetland an opt out, or the Borders an opt out, so this is a UK pledge, it will be delivered for the UK and it will be debated and discussed in Parliament after we publish the Queen's Speech."
But the comments were given short shrift by Gordon MP and SNP foreign affairs spokesman Alex Salmond.
He said: "The problem with David Cameron is he has difficulty remembering Scotland is a country, not a county of England.
"During the independence referendum, he said the UK is composed of four equal, partner nations, so Nicola Sturgeon's proposal of having a lock for each of those four nations is an eminently sensible one.
"How the referendum is determined will be a matter for the House of Commons – with David Cameron's wafer-thin majority and badly-split party, I wouldn't be counting my chickens on how this will pan out if I were him."
Scottish Conservative leader Ruth Davidson responded: "The question facing the SNP is whether Nicola Sturgeon is really in charge, or is it the foreign office with Alex Salmond pulling the strings?"