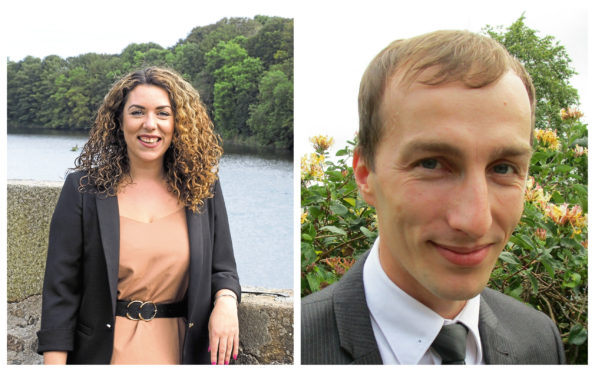 Two more candidates for a by-election in an Aberdeen constituency have been revealed.
Two vacancies have arisen for councillors in the Bridge of Don ward.
This is due to the death of Councillor Sandy Stuart last month, and the resignation of Councillor Brett Hunt.
The SNP and Liberal Democrats have announced who will be looking to become councillor for the ward.
The by-election will take place on October 3.
The candidate for the SNP was announced as Jessica Mennie.
Ms Mennie began her career in retail marketing before moving to public relations and marketing consultancy.
She said: "I am absolutely delighted to have been chosen as the SNP candidate for the by-election and I will be working hard to try to speak to as many voters as possible across the Bridge of Don in the coming weeks."
Aberdeen Donside Liberal Democrats have selected Michael Skoczykloda to be their candidate.
Originally from Poland, Michael has lived in Scotland for 15 years. He is a graduate of RGU and runs a construction business in the city.
He said: "I am delighted to have been chosen by the Liberal Democrats as our candidate for the Bridge of Don by-election.
"If I am elected as one of the two new councillors for Bridge of Don, I will listen to local people, stand up for our community and put local interests first."
---
---
There are four elected members for the Bridge of Don ward and Councillor Alison Alphonse and Councillor John Reynolds will continue to serve the area.
Meanwhile, the Conservatives have been canvassing the area with their candidate Sarah Cross, who is aiming to retain the Tory seat in the ward after Mr Hunt's resignation.
For Labour, all nine of the party's councillors elected in 2017 are still suspended from the national party for forming an administration with the Tories.
It is unclear if a candidate, which has yet to be announced by the party, was to win one of the seats, if they would also be suspended.
At the last election, Bridge of Don elected two SNP, one independent and one Conservative.