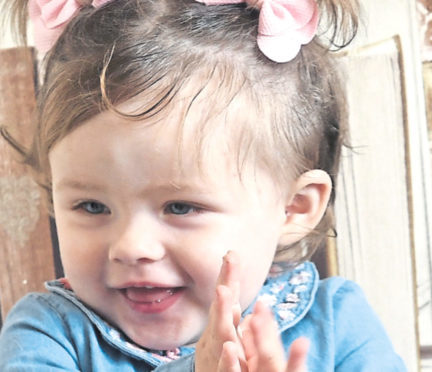 Camera phones at the ready as it is that time of year again for parents to show their child is the cutest in the north-east with the return of the Snappy Tots competition.
Hundreds of optimistic parents are set to submit photos of their kid, hopeful of their wee one being crowned top tot.
The competition is open to all children up to and including the age of five, and to be in with a chance of scooping the grand prize, all you need to do is take a picture of your little one looking their most charming and fill out the form on our website.
The overall winner of Snappy Tots wins a bumper prize which includes a cheque for £1,000, a trophy and a canvas of the winning picture of their bonny baby.
The parents also receive a fantastic bottle of champagne and flowers.
However it isn't just first place who receives a prize as the 11 runners up each receive a canvas of their child and £50 Tesco voucher.
Every child submitted will also feature in our Snappy Tots picture supplements.
Last year's winner was 13-month old Minnie Williams that left mum and dad, Alanna Christie and Ryan Williams beaming with pride.
Alana, 27, was overcome with joy when the Evening Express surprised her on her doorstep to let her know Minnie won last year.
Recalling the moment, she said: "I was so overwhelmed, shocked and delighted that we won.
"We were overjoyed and there was a real personal touch with the Minnie Mouse balloons that you turned up with."
The cheque that the family received for winning Snappy Tots has taken pride of place in Minnie's bedroom.
Alanna added: "We still have the winnings in a saving account for her.
"Minnie loves to be outside and once we get the garden done we are looking at getting her a really nice playhouse for the garden which she will love.
"We still have the big cheque we received on the day and it is up in her bedroom as a reminder that she won."
Alanna entered Minnie on the day before entries closed last year and said everyone should take the chance and enter their child.
She said: "I think everyone should enter the competition. There are so many bonny babies all across the north-east and the moment when your baby is crowned the winner is phenomenal.
"I was telling everyone that Minnie won, including people when we went away on holiday and the people were actually looking up and getting to see that she won."
So if you want your little one to be in with the chance of following in Minnie's footsteps and win all these incredible prizes, it's time to pick up your smartphone, tablet or camera, get them to pose and start snapping them at their most adorable.
The Snappy Tots supplements will begin next month, but to be considered you have to send your photos in as soon as possible. With such fierce competition, you won't want to miss out.
The closing date for entries is June 23.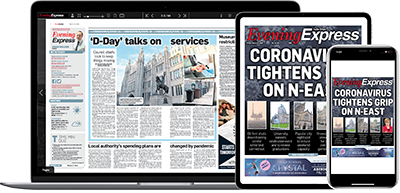 Help support quality local journalism … become a digital subscriber to the Evening Express
For as little as £5.99 a month you can access all of our content, including Premium articles.
Subscribe