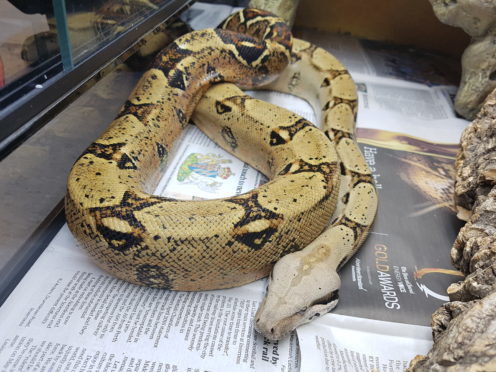 A 4ft snake has been handed into an Aberdeen police station.
The animal was taken into the Queen Street office in the early hours of this morning.
Police are appealing for any information regarding the slithery friend.
A post on police's social media shared an image of the snake handed in.
It said: "A snake has been handed into Police in Aberdeen this morning.
"It was found in the city centre in the early hours of today.
"The SSPCA will be collecting our slithery friend in due course, however, anyone who may have information about who the snake belongs to is asked to contact Police Scotland on 101 and ask for the Queen Street Public Office."
A spokeswoman for the SSPCA said that the snake was not dangerous.
Scottish SPCA animal rescue officer Hannah Marr said: "We collected a snake this morning after it was found straying in Aberdeen.
"It is common for pet snakes to escape from their tanks as they are excellent escape artists.
"They can also survive for long periods of time without food or water so they are sometimes left behind by a previous tenant and are not discovered for some time.
"We would advise anyone who finds a snake in their home to call our animal helpline on 03000 999 999."
Keith Marley, the founder of the New Arc animal rescue centre, at Ellon, urged people to secure their pets.
He said: "Make sure that you vivariums have a lock on them, or at the very least a latch, it's for the benefit of the pet, and the owner.
"Why run the risk of it escaping just for the sake of two pounds for a lock?"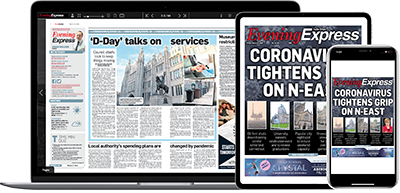 Help support quality local journalism … become a digital subscriber to the Evening Express
For as little as £5.99 a month you can access all of our content, including Premium articles.
Subscribe