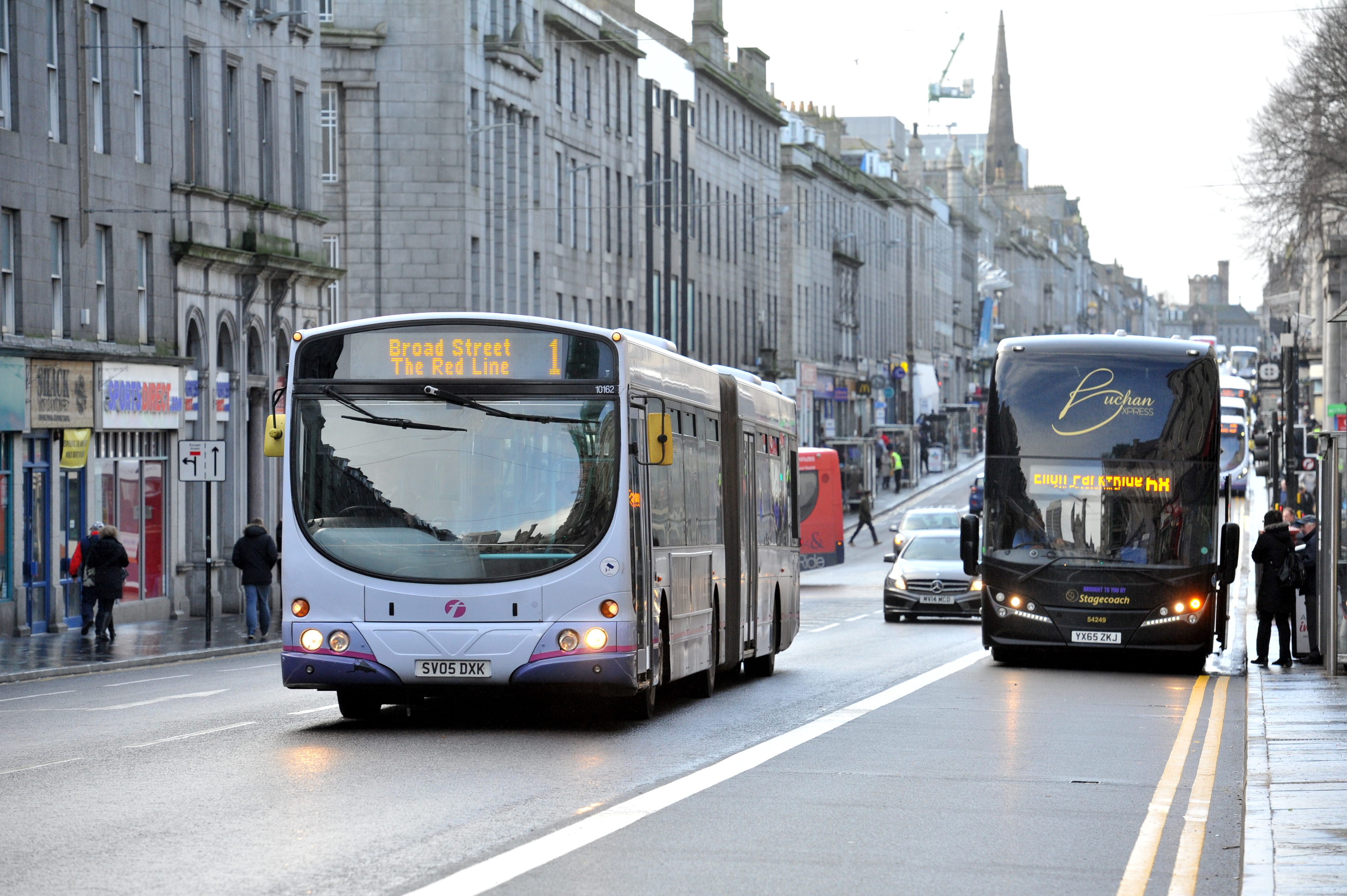 Bus smart cards are to be rolled out in the North-east from August.
Smart Grasshopper tickets are to be introduced on buses, replacing the scheme's paper tickets, allowing commuters to use one card as a payment method on different bus operators.
In order to deliver multi-operator smart ticketing, a project team has been established involving First, Stagecoach, Aberdeenshire Council and Transport Scotland.
The team is to establish the technical specifications and also business rules to ensure that all buses can issue, accept and top-up the new smart Grasshopper tickets.
Under the plans, new smart ticket machines would be installed on the buses to enable passengers to simply swipe their card to travel.
Aberdeen City Council's spokesman for regeneration and transport, Councillor Ross Grant, said: "The introduction of the scheme will be a welcomed step forward for public transport users in the North-east, giving them greater flexibility and making public transport a more feasible way to move around the city and Aberdeenshire."
The paper passes were launched in December 2013 and after steady growth, the range of day and weekly tickets was extended in June to cover all of Aberdeen and Aberdeenshire.
First and Stagecoach each operate their own systems while Aberdeenshire Council operates another system for other bus operators in the region.
David Phillips, managing director of First Aberdeen, said: "The Grasshopper Pass is an exciting and successful partnership between private bus operators and the two local authorities. Led by the operators, it involves First Aberdeen, Stagecoach and other independent operators working with Aberdeen and Aberdeenshire Councils to improve bus travel for the passenger and its continued development is something that First Aberdeen wholeheartedly supports."
Steve Walker, managing director for Stagecoach North Scotland, said: "We are proud to be involved in the Grasshopper project. It is a positive step forward to be able to introduce the Grasshopper ticket on to smart ticketing, making bus travel even easier for our passengers."